'Men In Black 4' in development
Because of course it is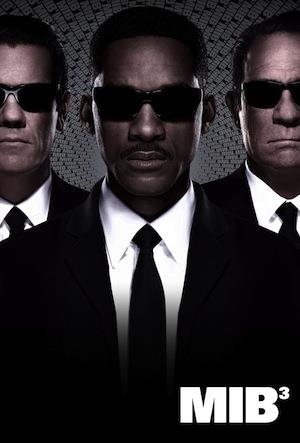 Despite being arguably the worst Will Smith movie since "Men In Black II," "Men In Black III" still made an incomprehensible $624 million worldwide last summer, all but guaranteeing that there would be a "Men In Black IV." Now comes the inevitable confirmation, courtesy of
The Hollywood Reporter
, that the four-quel is, indeed, in development at Sony. Producers have reportedly hired up-and-coming Black List-nominated screenwriter Oren Uziel ("Kitchen Sink") to pen the script, which we can only assume means taking dictation from Will Smith while occasionally peppering the resulting dialog with random interjections like "SMASH CUT TO: EXPLOSION" and "Joke TK."
Uziel will start work on his draft of the "script"—a term that has to be used loosely in reference to any "Men In Black" project, as they usually go into production without one—after he finishes up work on a forthcoming "21 Jump Street" sequel. So. We have that to look forward to as well.
What do you think, Hitlisters? Is the "Men In Black" franchise worth keeping alive? Is there any interest, State-side at least, in the continued adventures of Agents J and K? Would Smith be better off devoting his efforts to more original fare, like the upcoming "After Earth," or at least less tired material, like "Hancock 2?" As always, let us know in the comments, or tell us on MSN Movies 
Facebook
 and MSN Movies 
Twitter
.