Michael Caine joins Christopher Nolan's 'Interstellar'
Jessica Chastain is also in talks to join the upcoming sci-fi epic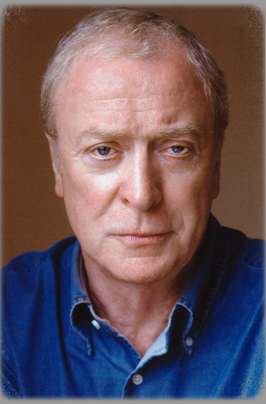 Not much is known about Christopher Nolan's upcoming "Interstellar," beyond that it's set to star Matthew McConaughey and Anne Hathaway, will take place in the indeterminate future, prominently involves the voyages of an interstellar spaceship, that its plot supposedly revolves around black holes, and
is—somehow—completel​y
unrelated to the seemingly identical Paul W.S. Anderson's 1997 trashterpiece "Event Horizon." Oh, and that Stephen Spielberg was originally set to direct the project, before he found presumably bigger and better things to do, like "Lincoln" and his just-announced Iraq War drama "American Sniper." Now comes word, courtesy of
Deadline
, that Nolan's favorite octogenarian British thespian, Michael Caine is joining the project, in an as-yet unspecified role.
Bing: 'Event Horizon'
|
'Gravity'
Recent Oscar-nominee Jessica Chastain
is also reportedly in talks
to join the project; an intriguing choice, since she, like McConaughey—and unlike Caine and Hathaway—has never worked with Nolan before. Assuming Chastain ultimately does get cast, "Interstellar" would become at least the second most intriguing, high-profile, imminently respectable sic-fi pic of the foreseeable future, after Alfonso Cuaron's Sandra Bullock and George Clooney-led "Gravity." Now, if only the producers can manage to finagle cameos for Laurence Fishburne and Sam Neill...