New on Netflix Instant: The sublime charge of financial ruin in 'Cosmopolis'
Plus 'Fat Kid Rules the World,' 'Keep the Lights On,' another season of 'Mad Men,' and more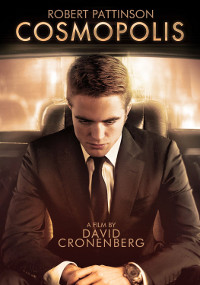 "Cosmopolis" (2012), David Cronenberg's vivid adaptation of Don Delillo's massive novel, distils the tome down to a two-hour odyssey through a long day drive in a space shuttle of a limousine creeping through the gridlock of an anonymous New York City. Robert Pattinson, perfectly disaffected in a mix of boredom and anxiety, plays financial kingpin Eric Packer, whose grand market gamble is the beginning of his self-destruction, and Juliette Binoche, Samantha Morton, Jay Baruchel, Mathieu Amalric, and Paul Giamatti co-star. It's a savage satire of modern life under a cool surface of steel and glass and electronic screens, a bubble from which we watch the world disintegrate outside, and one of the best and most challenging films of 2012. Videodrone's review is here.
"Keep the Lights On" (2012), from director Ira Sachs, is a drama of friends and lovers struggling through a relationship troubled by addiction. Entertainment Weekly film critic Owen Gleiberman writes that "what's remarkable is that everything in the movie — how the New York apartments look, the inside glimpses at the life of a filmmaker, the way enabling becomes a form of romance — is as raw and real as the most live-wire memoir."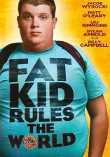 "Fat Kid Rules the World" (2012), the directorial debut of Matthew Lillard, adapts the young adult novel about a misfit kid (Jacob Wysocki) who finds an identity when he forms a punk band. "It's not a smarmy feel-good movie, and it's not another dumb teenage comedy," writes Chicago Sun-Times film critic Roger Ebert. "It's smart and observant, and when its laughs come, they're of the dark humor variety."
"Bowling for Columbine" (2002), Michael Moore's cage-rattling investigation into America's love affair with guns and violence in the wake of Columbine, earned the rabble-rouser filmmaking his elusive Oscar for Best Documentary. His tendency to put his personality so prominently in the film distracts from his point (as does his shameless ambush of Charlton Heston), but those points are just as relevant today.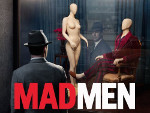 Instant TV:
"Mad Men: Season 5" arrives mere weeks before the new seasons launches on AMC, and it is arguably the best season to date of one of TV's best shows. The honeymoon is over for Don Draper (Jon Hamm) and his beautiful young wife Megan (Jessica Pare), the power struggle between silver fox and team schmoozer Roger Sterling (John Slattery) and ambitious barracuda Pete Campbell (Vincent Kartheiser) ramps up, the financial problems of Bryce (Jared Harris) become suffocating, and office manager Joan (Christina Hendricks) makes some major life decisions. The show has always been about identities and expectations, both inside the corporate bubble and out in the world at large, and this season takes that exploration to a new level. Videodrone's review is here.
Continue reading at Videodrone
For more releases, see Hot Tips and Top Picks: DVDs, Blu-rays and streaming video for week of March 26