Roger Ebert passes away at 70
Famed film critic had recently been diagnosed with cancer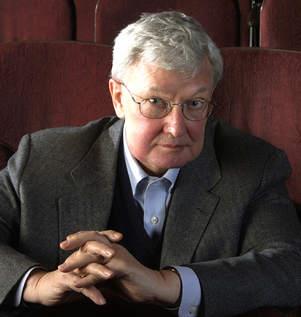 Just a day after announcing his semi-retirement, beloved movie critic Roger Ebert has passed away at the age of 70. Ebert, who for more than forty years wrote film reviews for the Chicago Sun-Times, was perhaps most famous for his TV show with fellow critic/frenemy Gene Siskel, and for
introducing/populari​zing
his trademark "thumbs up/thumbs down" reviewing style. His enthusiasm, intelligence, and oft-lacerating wit will surely be missed.
I personally can't recall anything specific of the man beyond a certain, vague nostalgia for the rainy afternoons I'd spend as a kid watching his show on television. His wasn't a show I would watch just to pass the time, like "Wheel of Fortune" or "I Love Lucy" reruns; I remember always having strong feelings about the show, and finding myself either vehemently agreeing with or opposing Ebert's opinions, often whether I'd seen the movie in question or not. In a (very explicit) way, Siskel & Ebert's show was my first exposure to film criticism of any kind, written or otherwise, and I probably would not be here, writing about Hollywood for all you lovely people, without them, or him. Of course, I am grateful, and will mourn his passing. 
Now, without belaboring the story, or spending an inordinate amount of time recounting his life and myriad accomplishments, I'd simply like to turn this space over to you. Have a favorite memory of the late critic? Any reviews of his that stand out in your memory? As always, let us know in the comments, or tell us on MSN Movies 
Facebook
 and MSN Movies 
Twitter
.