Scarlett Johansson ('s voice) replaces Samantha Morton ('s voice) in Spike Jonze's 'Her'
Just call her Siri, sort of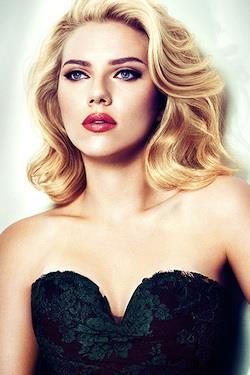 We haven't heard very much about Spike Jonze's upcoming "Her" for quite some time - a veritable news blackout that was quite welcome, considering the very intriguing premise at the heart of the director's first feature film since 2009's "Where the Wild Things Are." Starring Joaquin Phoenix, the film centers on "a lonely writer [who] develops an unlikely relationship with his newly purchased operating system that's designed to meet his every need." Imagine a souped up Siri, or a really unbelievable new OS for your Mac or PC, even some kind of tablet situation that goes above and beyond - imagine how you might start to feel about them if they were just
really good at what they did
. It doesn't seem that far off, does it? Not if you're lonely enough, right?
When the film was first announced, the rest of the cast rounded out with big names like Amy Adams and Rooney Mara, along with the underrated Samantha Morton as the actual voice of, well, her. But a recent press release about the film didn't include Morton's name...but it did include Scarlett Johansson's.
Vulture
 reached out to the director, and Jonze weighed in - turns out, he had to replace Morton with Johansson after the film had actually completed lensing. He tells the outlet: "I think, unfortunately, it's pretty normal in terms of my
not-quite-painless-f​or-everyone-involved​
'process' of discovering what the movie is. Samantha was with us on set and was amazing. It was only in post production, when we started editing, that we realized that what the character/movie needed was different from what Samantha and I had created together. So we recast and since then Scarlett has taken over that role. I love Samantha. I've been friends with her forever and I hope we make lots of things together in the future."
Bing: More on 'Her'
That's certainly disappointing news (though it is quite well-put from Jonze), and it will be interesting to see how it plays out on screen. Johansson is pretty adept at making her voice just plain sexy, and we never exactly imagined that the lady operating system would be that traditionally enticing. Perhaps she's not. Maybe she is. We'll find out in November.