See exclusive photos and poster from the action comedy 'Pain & Gain'
Mark Wahlberg and Dwayne Johnson star in this Michael Bay film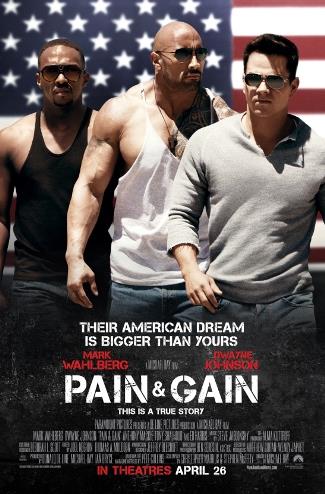 A new movie poster is out for "Pain and Gain"! Dwayne Johnson and Mark Wahlberg team up in this action comedy. From acclaimed director Michael Bay comes "Pain and Gain" -- an unbelievable true story of a group of personal trainers in 1990s Miami who, in pursuit of the American Dream, get caught up in a criminal enterprise that goes horribly wrong.
Bing: More about Mark Wahlberg | More on Dwayne Johnson
"Pain & Gain" is out in theaters April 26. Check out these exclusive photos from the movie.