Shia LaBeouf to join Brad Pitt in David Ayer's 'Fury'?
The 'Transformers' star is in talks for the WWII project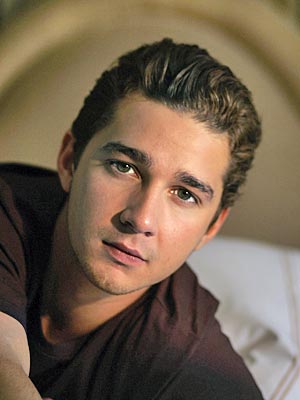 The last time David Ayer wrote about WWII, it resulted in the surprisingly solid if historically inaccurate "U-571." While his later, post-"The Fast and the Furious" and "Training Day" filmography is decidedly spotty — featuring ambitious duds like "S.W.A.T." and unambitious ones like "Dark Blue" — we remain hopeful that "Fury," his upcoming WWII tank-battle film with Brad Pitt, will be a resounding return to his early form. The fact that a star of Pitt's caliber would even be attracted to it in the first place is, hopefully, telling of its quality.
Now comes word, courtesy of
The Hollywood Reporter
, that "Transformers" star Shia LaBeouf is in talks to join the film, in an as-yet unspecified role. Could LaBeouf be playing the one famous face guaranteed to die at some point early on during the ostensibly "realistic" film, to subvert expectations and unnerve the audience, making it seem like anyone in the cast could die at any time? At this point, we can only hope. That said, at this point, it would only seem safe to assume that LaBeouf would
not
 be playing a Nazi, or a helpful member of the French underground. Hmm...
What say you, Hitlisters? Whom would you like to see round out "Fury's" cast? Could Matthew McConaughey be persuaded to reunite with Ayer? Is Ayer a better director than he is a screenwriter? Was "End of Watch" any good? Will "Fury" cause as much controversy with its sure-to-be revisionist history as "U-571" did back in the day? Again, at this point, we can only hope... 

Shia is actually quite a talented actor. Too many people think of him from the big hollywood hits like transformers but if you look at some of his other, earlier work, you might actually agree. Unfortunately, once people get their minds set on one opinion, they refuse to see anything else. I agree that Shia doesn't have the best offscreen persona but then again, neither do many great actors/actresses!
Are you sure you want to delete this comment?