Streamers: The business behind "The Great Netflix Purge"
Is the outrage warranted as hundreds of titles rotate out of the catalog?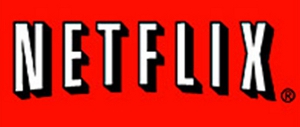 It's been called "The Great Netflix Purge" and "Streamageddon." Earlier this week, over 1,000 titles disappeared from Netflix.
That's actually nothing new from the streaming video service. Netflix is not a static library. It's more like a cable channel that leases the rights to movies and TV shows from a number of providers for a contracted period of time. When those contracts are up, the films are pulled. Titles routinely rotate out of the Netflix catalog at about the same rate that new titles are being added, and it has been happening all along. I've even surveyed expiring titles in past Videodrone features (one for Thanksgiving and another for titles leaving at the end of 2012)
What makes this different? Perhaps the size of this "purge," which was estimated to number about 1,800 titles. The media coverage has made it seem like some significant event, rather than business as usual, and subscribers are quick to react when it seems like they are suddenly losing something significant. And there was a fair amount of misinformation in the initial reporting, including claims that many of the disappearing titles belonged to Warner Bros. and were being reclaimed for its own fledgling streaming service, Warner Bros. Archive Instant. Warner quickly put a rest to that rumor. In fact, the titles were part of a contract with Epix, as The Telegraph reports.
And in part, Netflix itself is to blame for the outrage. Films on Netflix may sit on customer queues for months or longer, waiting to be seen by the subscriber who assumes that film or TV show will wait indefinitely for them. It can be a rude awakening to click on a title you've added to your queue and find it no longer available.