'The Wolverine' trailer is dark and moody, just like everything else these days
Will Wolvie go mortal?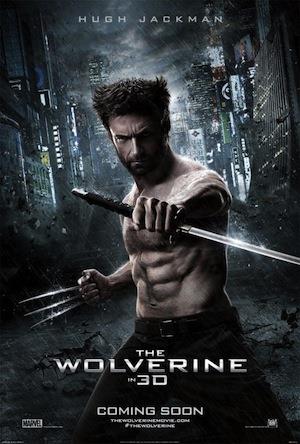 Hugh Jackman's Marvel X-Men character, The Wolverine, has always been a bit of a loner and a bit of a moper. After all, being made immortal with extra claw action isn't easy, and the fates have conspired against Wolverine (a.k.a. Logan) to make things extra-hard for him, well, pretty much all the time. In James Mangold's "The Wolverine," things are about to get much harder for Logan, as he finds himself out of depth culturally and emotionally in modern-day Japan, where an old friend has quite the proposition for him.
The long-gestating follow-up to "X-Men Origins: Wolverine" centers on what is essentially the central problem for all mutants: what if you could be human? While Logan doesn't believe it could actually happen, an old ally who he once saved from a terrible fate now holds the technology that could reverse what was done to make Logan into the Wolverine. But is it true? And can anyone ever really undo what's been done to him? We'll just have to wait till July to find out, but we're willing to guess that the answer to both those questions is a resounding "no." But with fun action, nonetheless!
And, as is becoming commonplace for comic book movies, "The Wolverine" looks suitably dark and moody. No, really, it's actually pretty dark, as we're fairly certain that about eighty percent of the film takes place at night. Get some sunlight, Wolvie. No wonder you're so sad.
Check out the first official full trailer for "The Wolverine" after the break.
"The Wolverine" opens on July 26.
Are you sure you want to delete this comment?