'This is the End' set visit
A day on the set preparing for the apocalypse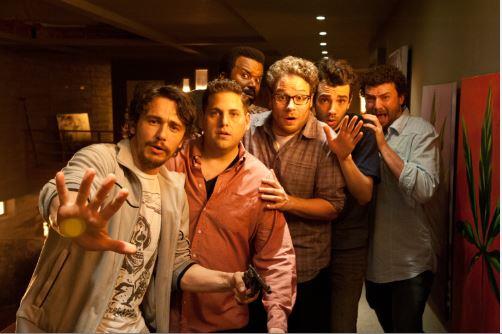 By Minh Nguyen
Special to MSN Movies

It was just the beginning of a hot and humid day in New Orleans as we prepared to visit the set of the upcoming Sony Pictures film, "This is the End" starring James Franco, Jay Baruchel, Johan Hill, Seth Rogen, Craig Robinson and Danny McBride, among many others. We were set to arrive on location on day 35 (of 50) of shooting and gathered with other reporters in the lobby of the hotel ready to go.
Bing: More on 'This is the End' | More on James Franco

The film, a comedy, will premiere on June 12, 2013. Nothing kicks off summer like a good apocalypse movie.  Originally an 8 ½ minute short comedy entitled "Jay and Seth vs. the Apocalypse," co-writers, co-directors and co-producers Seth Rogen and Evan Goldberg worked their magic in creating the full-length feature.   When asked about writing the script, Rogen remarked, "We're not necessarily striving for realism in every moment. I think that's what makes it funny too. We have a script, we take it here and there but … again... it's so silly to have all these guys in this movie together and not have them rip off each other. That was always our plan."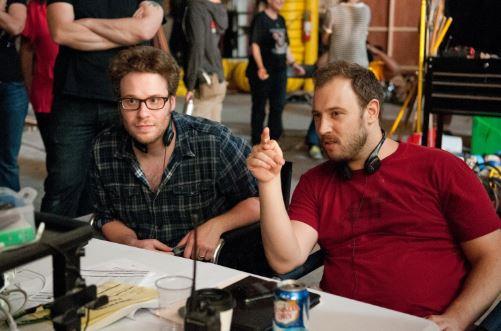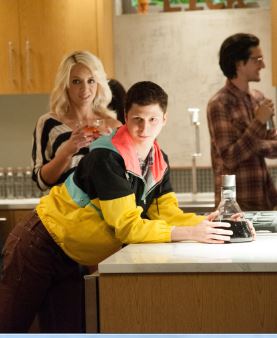 Speaking of other actors in the movie, along with the aforementioned 6 stars, the movie also sees Emma Watson, Paul Rudd, Michael Cera, Mindy Kaling, Martin Starr, Christopher Mintz-Plasse, Kevin Hart, David Krumholtz, Rihanna, Aziz Ansari (and many more) partying it up at James Franco's house.

In the movie, the six friends are attending the party at James Franco's house, along with many of the aforementioned celebrities as strange and catastrophic events devastate the world around them in Los Angeles.  Those events signal the apocalypse and the guys must figure out why they are still alive and are forced to leave the house (Franco doesn't have enough food and water in the house) to face their ultimate fate.


We had the opportunity to tour the house on set.  Turns out that Franco actually built and decorated much of the house himself. Inside, there's lots of modern art, but definitely looks like a tornado had done its work on the home.  Honestly, it's sort of how I'd picture his real house. Very modern, minimalist, but with bold paintings and modern furniture.

When asked if they were all playing themselves in the film, Jay Baruchel said, "We all are kind of [playing heightened versions of ourselves]. They take the aspects of our respective personalities that are most conducive to punch lines and story arcs and exasperate them. It's a tight rope. There's definitely some stuff I do in the movie that the real Jay wouldn't do per se. It's strange. We are ourselves and we are not. It's sort of "Curb Your Enthusiasm" in that respect.

Jonah Hill added on, "This whole movie is so complex and playing yourself and playing a version of yourself. It definitely feels like a cap on a certain era on our lives. It's cathartic for me in a lot of ways."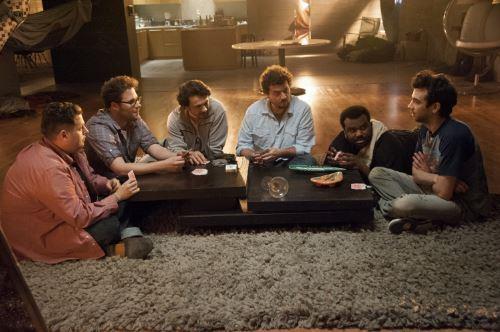 The movie seems to be a lot of things, but the writers and producers definitely let the actors improvise and do what they do best, act.  We saw one scene where the guys were drawing matches (he who got the burnt match lost) to see who would go outside and face the crazy things that were happening while trying to get some food and water.  They were improvising a lot and having fun with the script.

While the movie is funny, the apocalypse is no joking matter, so you know bad things might happen to your favorite actors. Franco alluded to our fear when he said, "It's a bunch of things. You've got aspects of a reality show, disaster movie, horror movie, comedy. The other aspect you have is people then start dying. For me that is a big unknown. How is that going to read? I am sure they'll pull it off."
More: Check out the red band trailer for 'This is the End'

I'm sure they will as well. And as we ended our day on set and headed back to the hotel to enjoy the many amenities of New Orleans that night, including a trip by Café Du Monde, some amazing gumbo and enjoyed some New Orleans Jazz, we could only think that this is a pretty great place to be if "This is the End."
"This is the End" premieres June 12, 2013.