Tribeca Film Festival: 9 films we'll be looking out for at Gotham's upcoming festival
NYC's fest offers a bevy of varied choices for cinephiles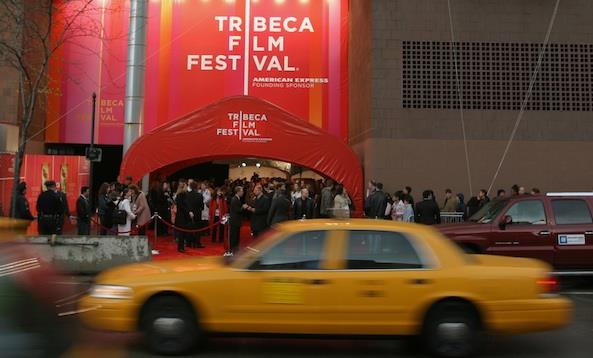 This year's Tribeca Film Festival has so far avoided the glitz and glamour that comes hand in hand with premiering big studio films that seemed so prevalent in recent years (this is, after all, a festival that debuted Joss Whedon's "The Avengers" last year, which went on to become 2012's biggest box office hit). Instead of rolling out Hollywood's next assured smash, the New York City festival has returned to more
independently-minded​
films, with its 2013 smash rounded out by a hefty variety of genres, tones, styles, and talents.
But don't worry, there's still a Zac Efron-starring film in the mix. (And it's a good one.)
With the festival kicking off next week, we've mined Tribeca's extensive film guide to unearth nine films that people will be talking about long after the final curtain falls in Gotham.
Yes, yes, of course this list includes that Zac Efron-starring film.
"At Any Price" - You asked for it, you got it. Ramin Bahrani's tale about the true price of the American dream pits Dennis Quaid against Zac Efron as a dueling father and son who can't quite understand the other one's dreams and motivations (Quaid is a big-time seed farmer with a secret, Efron is a hothead trying to be racecar driver). The film will hit theaters on April 26th, so you can get excited about this one even if you're not attending Tribeca.
"Lil Bub and Friendz" - Think you've seen everything the cat-loving Internet has to offer? Think again.

"A Case of You" - Justin Long goes whole hog on this one, as he not only stars in the rom-com, but also contributes his writing and producing talents to it. He stars as regular dude Sam, who has a raging crush on his neighborhood barista Birdie (Evan Rachel Wood), but who can't quite woo her with his normal personality. So he does the only thing he can - he creates an online dating profile perfectly tailored to Birdie's tastes, though it's nothing but trouble when he attempts to take Internet Sam into the Real World.
"The Pretty One" - What could possibly be better than one Zoe Kazan? Two Zoe Kazans. The rising star pulls double duty as a pair of very different twins - popular and cool Audrey and sweet and awkward Laurel - who fall into a very messy mix-up when one of them kicks the bucket and the other steps in to live a seemingly better life (yes, it's the life of her dead twin sister).
"Oxyana" - Sean Dunne's documentary focuses on Oceana, West Virginia - now called "Oxyana" due to the prevalence of OxyContin among its citizens - and the effect the drug has on a once-charming small town.

"Trust Me" - Clark Gregg returns to his work behind the camera for the first time since his wonderful "Choke" with this tale of Hollywood at its most twisted. Gregg also stars in the film, as a washed up former child actor turned child actor agent who may have just found his first big star. Let's hope he doesn't blow it.
"Bluebird"
- Good luck reading
the synopsis
of Lance Edmands' "Bluebird" without thinking of Atom Egoyan's devastating "The Sweet Hereafter." Alternately, good luck getting through this one without crying as much as you probably did during "The Sweet Hereafter."
"Hide Your Smiling Faces" - Daniel Patrick Carbone's feature debut tracks one summer in the life of young Tommy and Eric - not the sort of sleepy, fun-loving summer they deserve in their tiny town, but one marked by death, hard truths, violence, and the worst reality has to offer.
"Raze" - Quentin Tarantino's badass stuntwoman, Zoe Bell, goes full action star in this clever and violent twist on the "women in prison" trope.
The Tribeca Film Festival runs from April 17 - 28. Check out the
festival's official site
to peruse the schedule, plan a visit, and learn more.