Weird indeed: Universal set to remake John Hughes' 'Weird Science'
New take will be "edgier" fare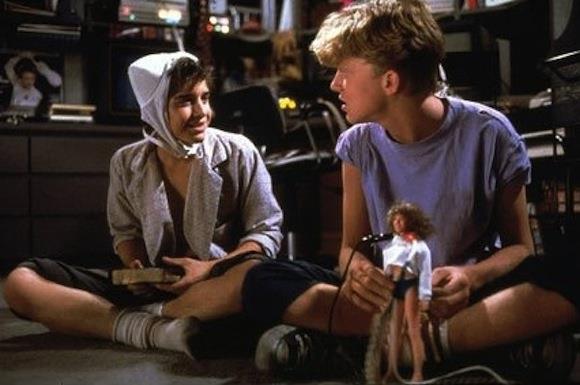 As Hollywood's remake machine churns steadily on, its hunger for "edgier" reboots gnaws on unabated. Next up - a new spin on John Hughes' 1985 nerd classic, "Weird Science." Wait, what? Who among us has cried out for a possibly R-rated take on Hughes' hilariously offbeat geekball comedy, as penned by the guy who brought us the revolting "Project X"? Well, apparently Universal, producer Joel Silver, and screenwriter in question, Michael Bacall.
Deadline Hollywood
reports that the studio and Silver's own Silver Pictures will remake the film with a new script by Bacall. The "film will attempt to carve out its own identity by being redrawn as an edgier comedy in line with '21 Jump Street' and 'The Hangover,' which were R-rated; the studio says the rating for 'Weird Science' is not certain at this nascent stage." While the original is deserving of its cult affection, there is admittedly plenty that could be done with a story about two nerds who create a perfect woman via their computer. That can certainly go edgy and dark, though much of the film's success will likely rely on the chemistry between its goofball leads.
While the Bacall-penned "Project X" was a breakout hit, the film is also one of the worst "teens gone wild" flicks in recent memory. However, Bacall also penned the recent "21 Jump Street" feature remake, which was unabashedly hilarious. There's hope.
The film was previously adapted for a USA network television series that ran for five seasons (!!) in the mid-1990's.