Will Smith out of 'Independence Day 2'
Director Roland Emmerich states that the star is 'too expensive'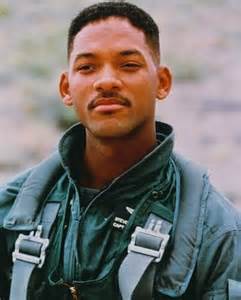 Sad news, America: Will Smith will
not
 be appearing in any of the forthcoming "Independence Day" sequels. In an interview with the
New York Daily News
, "ID4" director Roland Emmerich confirmed that the star wouldn't be reprising his role in the sequel(s), saying that he's "too expensive." Which might be the first time
anything
 was too expensive for the man who routinely destroys the entire planet in, oh, pretty much every movie he's ever made.
The plot of "ID Forever" is rumored to center on the sons of the characters from the first movie, although Emmerich did offer that some original characters would return. Could he be referring to Jeff Goldblum, maybe? Hey, it worked for "The Lost World: Jurassic Park."
What do you think, Hitlisters? Whom would you like to see return for the sequels, besides the omnipresent aliens? Whom will be shooting green, er, crap at whom? Could Bill Pullman's President Whitmore return to reiterate his famous inspiration speech from the original? As always let us know in the comments...