FEATURED POST
Actor found out he would be reprising his role from Twitter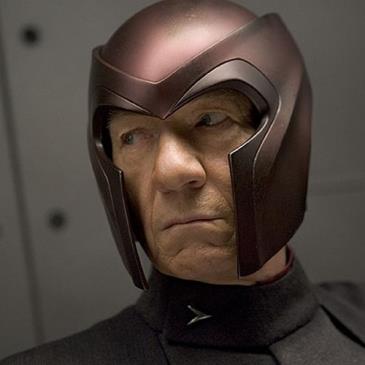 WENN
Ian McKellen had no idea he had officially been hired to reprise his role as "X-Men" character Magneto in a new installment of the movie franchise until producer Bryan Singer announced the casting news via Twitter.
Singer, who directed the original "X-Men" in 2000 and "X2," took to the social networking website last week and revealed to fans that McKellen and Patrick Stewart would join "X-Men: First Class" stars Michael Fassbender and James McAvoy in his new 2014's "X-Men: Days of Future Past."
Related: Ian McKellen and Patrick Stewart to return to 'X-Men'

He tweeted, "Thrilled to announce @ianmckellen118 & @SirPatStew are joining the cast of #XMEN #DaysOfFuturePast."
However, McKellen admits he was taken by surprise by the declaration, because he and Singer had only previously engaged in brief talks about making another "X-Men" sequel.
During an appearance on "Live! With Kelly and Michael" on Monday he explained, "I mean they talked to me about it and I said, 'Wouldn't it be fun if it happened,' and I didn't hear any more, and then suddenly Bryan Singer tweets his friends and says, 'I'm gonna make 'X-Men' with Patrick Stewart and Ian McKellen,' so that's how I learned that I got the job!"
Fassbender played a younger version of McKellen's good-guy-gone-bad Magneto in 2011's "X-Men: First Class," while McAvoy portrayed Stewart's wheelchair-bound Professor X in his youth.