FEATURED POST
What will take the place of 'Twilight'?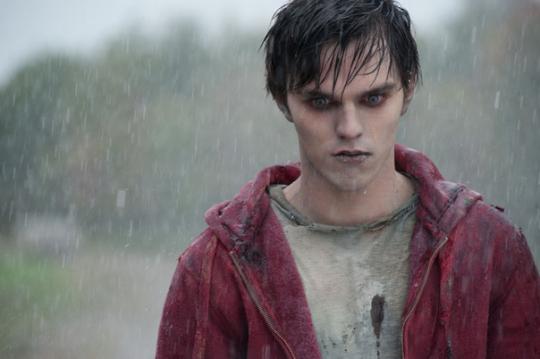 By Don Kaye
Special to MSN Movies


Say what you will about the "Twilight" franchise -- and we've said plenty, although not much that fans of the series would like to hear -- but it's been one of the most popular movie brands of the past five or six years. While not as much of a critical or box office success as "The Lord of the Rings" or the "Harry Potter" films, which laid the groundwork for how to deliver a string of adaptations like these, "The Twilight Saga" has carved out its own distinct fan base and its own genre niche: the supernatural romance geared toward teens and young adults.
Bing:
More on 'Twilight'
|
More on 'The Hunger Games'
"The Twilight Saga: Breaking Dawn: Part 2" opens this Friday (Nov. 16) and brings down the curtain on the series, which spanned four books and five films. The movies were a massive cash cow that put their studio, Summit, on the map (it recently merged with Lionsgate). Once the last film runs its course, Summit/Lionsgate as well as other studios will be looking to fill the void left behind for fans looking for similar material.
Related:
Farewell, 'Twilight'!
Can they find it? That remains to be seen. A lot of fantasy films aimed at kids crashed and burned in the wake of "Harry Potter," so this may just be a case of one particular story -- sorry, saga -- capturing fans' imaginations. But there are some possibilities out there, so let's take a look:
"The Hunger Games Saga":
This one's kind of obvious since the first film was already such a massive success ($687 million worldwide), but it wasn't a given last year that the film version of the best-selling book would strike the same chord with audiences. But it did, and now the challenge is for the sequel, "Catching Fire," to do equally as well. We're betting it does, and we hope it's as good as the first film despite Francis Lawrence replacing Gary Ross in the director's chair. (Release date: Nov. 22, 2013)
"Warm Bodies":
Based on a first-time novel by Isaac Marion, "Warm Bodies" tells the story of R, a zombified teenage boy who falls in love with a young woman after recovering the memories of her dead boyfriend through eating his brains. The movie stars Nicholas Hoult ("X-Men: First Class") as R and Teresa Palmer ("I Am Number Four") as his love interest. The book was well-reviewed and said to be funny, and the zombie genre is red-hot right now. Combine that with the teen love angle and this potential franchise could have some life in it. (Release date: Feb. 1, 2013)
"Beautiful Creatures": 
The premise of Kami Garcia and Margaret Stohl's 2009 novel (the first of a four-book series -- aha!) reads like a slightly tweaked version of "Twilight": Young and bored Ethan is entranced with Lena, the "new girl" at school, who turns out to be part of a clan whose members can use magic. Lena must either be claimed by the "Light" or the "Dark" when she turns 16, and Ethan knows which way he wants her to turn. The books have been well-received and the story seems closest to a "Twilight"-style soap opera. (Release date: Feb. 13, 2013)
"Divergent":
This one leans more "Hunger Games" than "Twilight," and Summit is already holding high hopes for it as the next successor to the latter. Based on the book by Veronica Roth, it takes place in a repressive future version of Chicago where society is divided into different factions and teens must undergo a series of tests to move from one faction to the other. Tris is Divergent: She has abilities which make her unique and therefore a threat. Naturally there's a love interest as well. Shailene Woodley from "The Descendants" will play Tris, and yes, there are two more books in the series. (Release date: March 21, 2014)
"The Mortal Instruments: City of Bones":
Lily Collins stars as Clary Fray, a 15-year-old student who learns that she is one of the Shadowhunters, half-angelic beings who protect the world from demons and monsters. The film has had a few bumps along the way, including a postponed start and casting issues, but it looks like things are on track now. Let's hope so: With nine books in author Cassandra Clare's series (including three prequels) this supernatural fantasy adventure series could be the gift that keeps giving for its studio, Sony Pictures.  (Release date: Aug. 23, 2013)
"The Twilight Saga: Breaking Dawn: Part 2" is out in theaters Friday, Nov. 16.