FEATURED POST
What does Christopher Nolan do next?
By Don Kaye
Special to MSN Movies
You've just finished creating possibly the greatest superhero film trilogy in history. What do you do next?
With "The Dark Knight Rises," British director Christopher Nolan has completed his take on the Batman mythology, following billionaire Bruce Wayne from the early tragedy that scarred him for life and laid the seeds for his transformation into the Bat, all the way through to his final battle for the soul of Gotham City and his release from his life as the Dark Knight. In terms of ambition, scope, acclaim and box office success, the "Dark Knight" trilogy stands as a benchmark for superhero movies and genre filmmaking. So what does one do for an encore?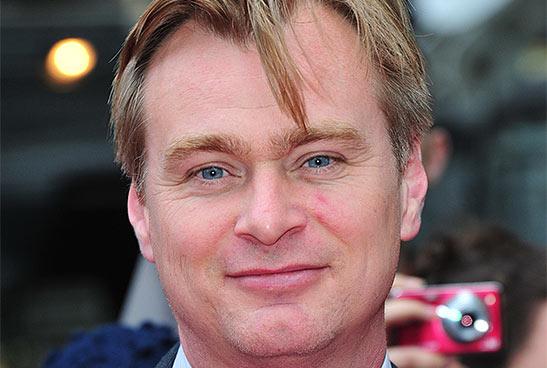 Nolan, of course, is not saying yet, and is famous for staying reticent about his next project until well after the current one is done. "The Dark Knight Rises" is now more or less in his rearview mirror, and we imagine that at the moment he's enjoying a nice, long vacation with his wife and kids. But Nolan is a world-class storyteller, and sooner or later the wheels in his head will start turning again. And what might they possibly crank out?
Bing: More about Christopher Nolan | More about 'The Dark Knight Rises'
One thing we know he won't be tackling is a "Justice League" movie. While he is producing "Man of Steel," Nolan was quite definitive when he recently said that -- despite the fervent hopes of Warner Bros. Pictures executives -- he will not be directing any movie starring a new Batman, along with Superman, Wonder Woman, the Flash and Green Lantern. Nolan is done (for now) with the world of comics, and a "Justice League" movie might not benefit from his involvement anyway. While his hyper-realistic, cerebral style was suited to the dark urban exploits of the Caped Crusader, a team-up film featuring at least two beings with godlike powers and connections to outer space could probably use a different kind of style.
Related: Will the Dark Knight rise again? | Best songs about Batman
So what could be next? Well, he toyed for a long time with a movie about Howard Hughes, and could very well pick that up again. But it seems like a biopic about Hughes, coming just 10 years or so after Martin Scorsese tackled the same topic, would seem less exciting at this point. And let's look at the movies he's made between Batman installments: both "The Prestige" (an adaptation) and "Inception" (an original script) were science fiction in nature, a field we would like to see the director explore further.
What about James Bond? Nolan is a huge fan of the series and has said in several interviews that he might be interested in helming a 007 thriller. While we don't doubt he would do a fine job, there are issues surrounding that idea. For one, we find it hard to believe that Nolan would step into an existing franchise, with some 23 movies already in the can, and simply follow the formula. If he were to do a Bond film, it would probably happen as part of one of the character's periodic reboots -- meaning a new actor in the role (not Daniel Craig) and perhaps several other revisions to the basic canon. Even with that, it seems as if Nolan's time would be better spent pursuing another original project or an adaptation of a novel or story that hasn't been done yet.
We know of a project that we think might be perfect for the director: an adaptation of the novel "The City & the City" by British writer China Mieville. Mieville is a practitioner of what many call the "New Weird," genre fiction that crosses boundaries between sci-fi, surrealism, horror and fantasy. In "The City & the City," which won multiple awards after its publication in 2009, the author plots out a detective story in the bizarre twin cities of Beszel and Ul Qoma. The cities occupy almost the exact same geographical space yet are two wholly separate entities. The citizens of each city are trained from birth to "unsee" citizens of the other, along with buildings, vehicles and so on, even if they are within inches of each other. Anyone who breaks this law is punished by a mysterious organization called Breach. When a young woman is found dead in Beszel, it sparks an investigation into the murky past of both cities and legends of a third one, called Orciny, that exists "in the spaces" between the other two.
The novel has many elements that seem well suited to Nolan: a crime/detective/myst​ery element, an urban setting, and an angle to the proceedings that is truly bizarre. The idea of two cities co-existing in the same space, yet pretending that they are separate, seems rather abstract on the surface yet could lead to all sorts of visual possibilities.
We don't have any sort of inside track or special insight into what Christopher Nolan will direct next. All our thoughts above, especially about "The City & the City," are total conjecture. But it really does lead back to the original question: You've just finished creating possibly the greatest superhero film trilogy in history. What do you do next?