FEATURED POST
Star muses on hanging up the armor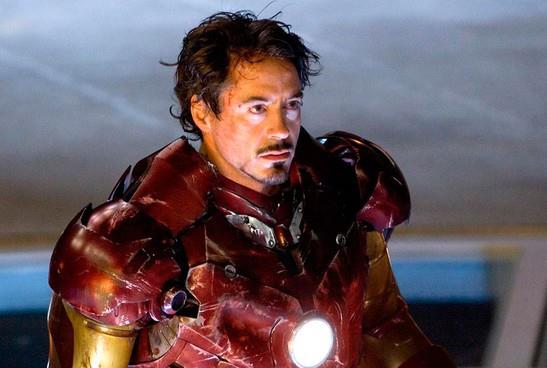 Robert Downey Jr. will have played Tony Stark, also known as Iron Man, four times in five years when "Iron Man 3" comes out later this spring. So it's hardly surprising that the superstar actor is thinking about the possibility of putting Stark's helmet on the shelf.
It's no secret that Downey's contract with Marvel is up with "Iron Man 3," and while it's unknown whether the studio plans to offer him a new deal, Downey himself has a few words to say on the topic -- essentially, that he knows a time will come when he stops playing the cocky playboy industrialist turned defender of the Earth.
In an interview with
Empire
(via
Screencrush
), Downey was asked about leaving the role and answered in classic Downey style (which means he didn't really give an answer):
Let's just say that the only thing I ever let go of had claw marks in it. There's a little
       bit of soul reclamation going on. I feel that the first time I played Tony, I did it best. 
       Sorry! The affinity with Tony now is: how do you sustain something? I'm not stupid, I
       like to play ball, I love the company, I love the character, and the business side of
       things, I'm not too picky about that either."
What does that mean? Basically that he wants to keep his options open -- he might be willing to keep going as Stark if the quality of the films (and the quality of his paycheck) remains high. But then he adds:

     "(Leaving) would probably be the best thing in the world for me. You know, ego...but
     sometimes ego just has to be smashed. Let's see what happens. I take the audience
     very seriously -- I feel bad when I see folks doing movies and the audience is like,
     'Don't do that anymore.' I don't have to overstay my welcome..."
So there Downey is stating -- we think -- that even if the money and the films remain consistent, audiences might just get tired anyway of seeing him play Tony Stark in more "Iron Man" and "Avengers" movies.
If Downey does leave -- and that's a question that will probably be resolved when they announce the cast of 2015's "The Avengers 2" -- the role can be recast, of course. It's been done with James Bond, Batman and Jack Ryan, to name just a few. 
The only problem with recasting Stark is that he and Downey are so inextricably linked, and Downey has put so much of his own personality into the part, that a new actor in the role might require a radical rethinking of the character.
How do you feel? Should Downey keep playing Tony Stark until the end of time and should Marvel back up the bank truck to his front yard to keep him? Or would change be good for the actor and the franchise?
"Iron Man 3" is out in theaters Friday, May 3rd.