FEATURED POST
Will actor go green in the movie?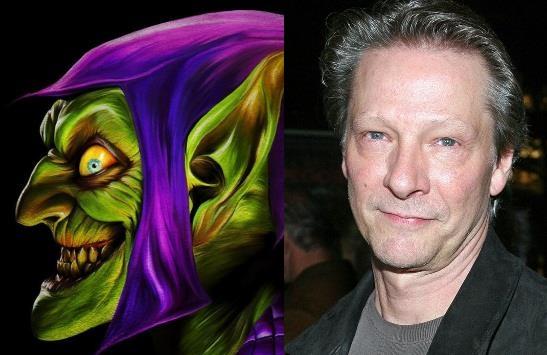 Chris Cooper ("The Muppets") has joined the cast of "The Amazing Spider-Man 2" as Norman Osborn, the head of the biotech firm Oscorp whose presence was mentioned but not seen in the 2012 series reboot.
According to the
Hollywood Reporter
, it is not known whether Osborn will transform into the hideous Goblin in "The Amazing Spider-Man 2." His son, Harry, also appears in the film, played by Dane DeHaan ("Chronicle"). James Franco played Harry in the Raimi trilogy of "Spider-Man" movies.
Our guess? In a movie already stuffed with at least two official villains -- Jamie Foxx's Electro and Paul Giamatti's Rhino, along with a possible appearance by the Black Cat in the form of British actress Felicity Jones -- we expect that old Norm will start out as a mentor-type figure to Peter Parker/Spider-Man, as he did in the comics and the 2002 movie, but won't go full Goblin until "The Amazing Spider-Man 3."
Directed by Marc Webb, "The Amazing Spider-Man 2" also stars Andrew Garfield in the title role, Emma Stone as Gwen Stacy, Shailene Woodley as Mary Jane Watson, Sally Field as Aunt May, and whoever else the production might come up with between now and the end of shooting.
"The Amazing Spider-Man 2" is out in theaters May 2, 2014.