FEATURED POST
But will Jeremy Renner and Gemma Arterton return?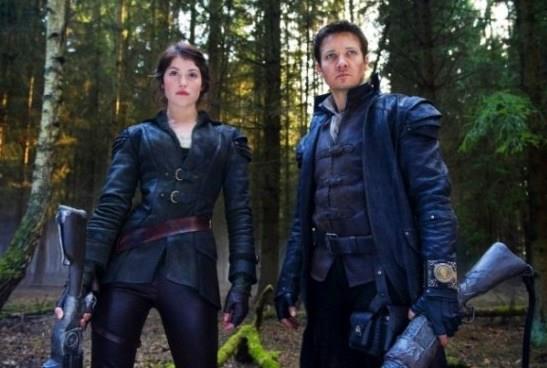 Believe it or not, a sequel to this past January's "Hansel & Gretel: Witch Hunters" is in the works. Yes, we're wondering why too.
Delayed from release last year to the dumping ground of January and saddled with bad buzz as a result, "Hansel & Gretel: Witch Hunters" is apparently going to have a follow-up.
Deadline
reported that the news was confirmed by the studios which partnered on the film, Paramount and MGM, and that the first movie's producers -- which include Will Ferrell -- are all likely to return.
What is less clear is whether Jeremy Renner and Gemma Arterton -- playing grown-up versions of the fairy tale siblings, who stalk witches with semi-modern weapons -- will be back in the title roles. Neither star even did much if any press for the movie, which was written and directed by Swedish filmmaker Tommy Wirkola ("Dead Snow").
Critics didn't unanimously hate the picture, but it's not like it's going to remembered fondly in years to come. So why a sequel? Simple answer: $205 million. That's how much the first film has earned at the worldwide box office, and apparently that's enough for the studios to decide a second one would be a worthwhile investment (the movie only tallied $55 million in the U.S., but it's all about the international, baby).
Except...would it? People went to see the film and some may have enjoyed it, but does that automatically mean they want more of these characters or this scenario? "Hansel & Gretel" very much felt like the kind of film that people basically killed time with, with no lasting cultural buzz that would make audiences clamor for more of the same.
Now, we could be wrong on this, so we'll put it to you: if you saw "Hansel & Gretel: Witch Hunters" and liked it, do you want to see more? Is there a need for a sequel? Most importantly, would you see one without Renner and Arterton in the roles?