FEATURED POST
One-minute teaser gives us dragons and more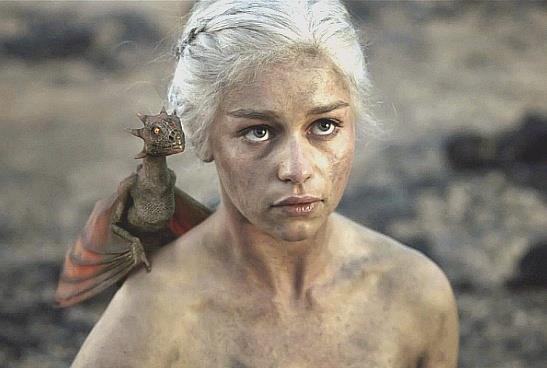 After months of anticipation and very little to see, a new trailer for the Season 3 of "Game of Thrones" has finally arrived!
The 60-second spot gives us a little bit on each returning character -- as well as a glimpse of the now-flying dragons under the control of Daenerys (Emilia Clarke).
There is also plenty of fire, ships, sex, lots of soldiers, more fire and all the rest of the epic fantasy drama you've come to love and expect from the HBO series.
Stars Peter Dinklage, Lena Headey, Clarke, Maisie Williams, Michelle Fairley, Iain Glen, Kit Harington, Sophie Turner, Nikolaj Coster-Waldau and the rest will be joined this season by Ciaran Hinds ("The Woman in Black") and the legendary Diana Rigg ("On Her Majesty's Secret Service"), along with several other new characters...and those flying dragons.
Season 3 of "Game of Thrones" premieres Sunday, March 31 at 9 p.m. ET/PT on HBO.