FEATURED POST
Plus: 'Days of Future Past' to shoot in 3D, Peter Dinklage comes aboard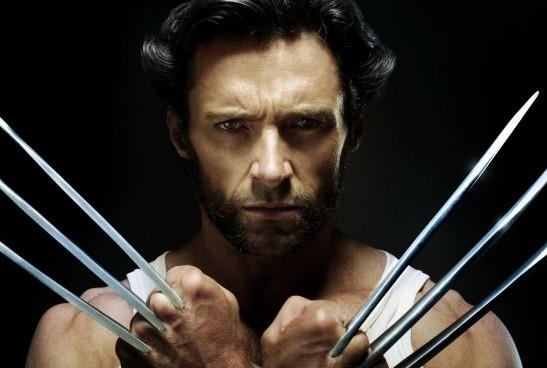 Hugh Jackman has said in a new interview that the role of his signature character, Wolverine, in the next "X-Men" movie promises to be large.
There's been a lot of news in the past day or two about "X-Men: Days of Future Past," the fifth continuous film in the long-running series (seventh if you count the two "Wolverine" spin-off pictures), and perhaps the most interesting item of all was found in a
Hollywood Reporter
interview with Jackman, who predicts that fans will get to see a lot of the mutant with the metal claws in the 2014 film (he also stars in "The Wolverine," out this summer).
Jackman told the Reporter, "I first heard about it around October or November (2012). I was literally finishing 'The Wolverine' and dreaming about lasagna, and about three weeks before the end, they told me." 
Although he has not read a finished screenplay for the Bryan Singer-directed film -- which is vaguely troubling, since filming is supposed to start in mid-April -- Jackman said that the role was large and reunites him with many of the original cast members from the first three "X-Men" films.
It's true: as previously reported, "X-Men: Days of Future Past" will feature not just members of 2011's "X-Men: First Class" cast, like Michael Fassbender, James McAvoy, Nicholas Hoult and Jennifer Lawrence, but series vets Patrick Stewart, Ian McKellen, Anna Paquin, Ellen Page and others in a storyline that finds the mutants of the future sending one of their own (presumably Page's Kitty Pryde, if the movie follows the storyline from the comics) into the past to warn their younger selves of a catastrophic incident that could spell doom for the mutant race.
Singer, who directed "X-Men" (2000) and "X2: X-Men United" (2003), said in an interview with
Collider
that he'll be shooting the film in 3D -- a first for the franchise -- and that the time-traveling tale will be "the biggest movie I've ever made," adding that it will contain "some more science fiction-type aspects to the story and, without giving it away, some technology that we haven't seen yet in the 'X-Men' universe."
One more bit of news broke last night, with Singer tweeting that "Game of Thrones" star Peter Dinklage had joined the cast of "Days of Future Past" in a yet-to-be-disclosed role (head over to
Badass Digest
for some real in-the-weeds speculation about who he could be playing).
"X-Men: First Class" was a welcome relief after the twin disappointments of "X-Men: The Last Stand" and "X-Men Origins: Wolverine," and we hope that Singer, Jackman, the rest of the large cast and the new addition of the awesome Dinklage will make "Days of Future Past" an epic entry in the "X-Men" series. 
"X-Men: Days of Future Past" is out in theaters Friday, July 18, 2014.