FEATURED POST
Studio wants Christopher Nolan to oversee DC movies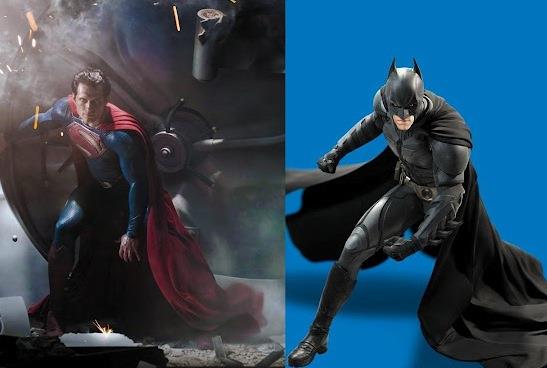 A new report suggests that Warner Bros. Pictures has asked Christopher Nolan to take over the reins of the troubled "Justice League" movie, with Christian Bale to return as Batman in the film.
Despite being the home of hugely successful franchises like "Harry Potter," "The Lord of the Rings" and even Nolan's own "Dark Knight" trilogy, Warner Bros. has been unable to successfully launch the rest of the DC Comics universe -- which is a subsidiary of the company -- to compete with Marvel onscreen.
An expensive "Green Lantern" movie flopped two years ago, 2006's "Superman Returns" did not deliver the numbers the studio wanted, and efforts to make movies about Wonder Woman and the Flash have stalled.
Meanwhile, looking enviously at Marvel's stratospheric success with "The Avengers," Warner Bros. has been attempting to get its own superhero team-up, "Justice League," off the ground. But the latest script by Will Beall ("Gangster Squad") was reportedly deemed unusable.
So now, according to
Latino Review
, the studio has turned to Nolan -- who revived Batman with the
multi-billion-dollar​
"Dark Knight" films -- and asked him to oversee not just the "Justice League" project, but all DC movies going forward. None of this is official, but posts at
Ain't It Cool News
and
Batman on Film
back up the report.
Although Nolan has indicated before that he had no interest in either "Justice League" or doing anything further with Batman, he is the producer on this summer's "Man of Steel," the latest attempt to reboot Superman. There have been reports that the first screening of the film, directed by Zack Snyder ("Watchmen"), sent studio execs through the roof with excitement and that it could be the summer movie to beat.
The studio now wants Nolan to keep going -- as well as Snyder, who might end up directing "Justice League" under Nolan's supervision, with Christian Bale returning as Batman and "Man of Steel" star Henry Cavill keeping the red cape on. "Man of Steel" screenwriter David Goyer might also be tapped to start fresh with the script.
Even though Nolan has said before that he's not interested, a vast amount of money and the freedom to make any other films he wants (something which he would assuredly ask the studio for) might be enough to convince him to become godfather to the DC films in the way that "Avengers" director Joss Whedon is doing so over at Marvel.
Bale has said in the past that he's open to playing Batman again as long as Nolan was involved, so this could seal the deal for him as well -- along with a truckload of cash, of course.
The risks? Nolan's trademark "realistic" take on Batman -- something which is reportedly part of "Man of Steel" as well, though to a lesser extent -- might not work as well when a galactic policeman (Green Lantern), an Amazonian warrior (Wonder Woman) and a man who can run faster than anything else alive (the Flash) are introduced into the mix (let's not forget Aquaman or Martian Manhunter either).
But with Marvel's movies cleaning up at the box office, Warner Bros. might have no choice but to turn to the brain trust that delivered three outstanding Batman films and has, by all accounts, done the same with the new Superman movie.
What do you think? Is this the only way forward for Warner Bros. and the DC universe on film? Should Nolan take the deal? Would you like to see Bale back as Batman? 
"Man of Steel" is out in theaters June 14.