FEATURED POST
Spots for 'Star Trek,' 'Iron Man,' more airing during big game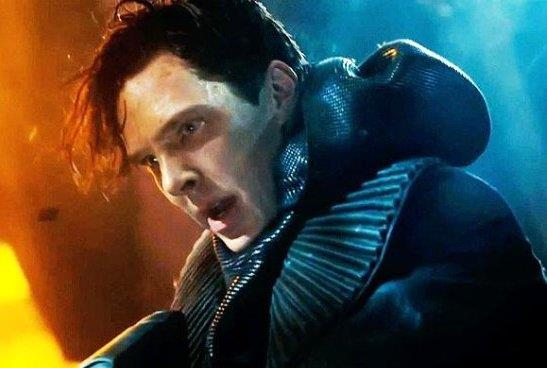 Even if you're not a football fan, this coming Sunday's Super Bowl XLVII is quickly shaping up as must viewing (or better yet, DVR-ing) for geeks.
Why? Because the
Hollywood Reporter
has unveiled the slate of trailers and teasers that the major film studios plan to run during the punch-up between the Baltimore Ravens and the San Francisco 49ers, and it's chock full of previews for some of this year's biggest fan-centric releases.
To begin with, you'll want to tune into the pre-game, since that's when Paramount will run a 30-second ad for "World War Z," the zombie epic starring Brad Pitt. The studio will follow that up in the second quarter with a 30-second spot for this May's "Star Trek Into Darkness."
Universal will give fans a first look at footage from "The Fast and the Furious 6" when it debuts a 30-second spot sometime during the game, but that's all from the studio for now -- it doesn't look like we'll get to see a spot for the Tom Cruise sci-fi picture "Oblivion."
Disney is rolling out no less than three ads, with a 90-second "Lone Ranger" spot showing up during the pre-game festivities, an "Oz, the Great and Powerful" ad of unknown length unspooling during the game itself and a 60-second "Iron Man 3" trailer also premiering during the game (time not specified).
Who's staying on the bench? Well, Fox hasn't bought any time, so we won't see a new ad for "The Wolverine," and Warner Bros. has also chosen not to promote "Man of Steel" during the game. Sony is also sitting this one out, so new footage or teasers for the Matt Damon sci-fi epic "Elysium" and the gory remake of "Evil Dead" will also stay hidden for now.
Of course, most of these spot will end up online, so there's no need to actually sit down for the Super Bowl. But what else do you have to do on Sunday anyway?