Across the Universe: Christopher Nolan begins
'Dark Knight' director's first film comes to Blu-ray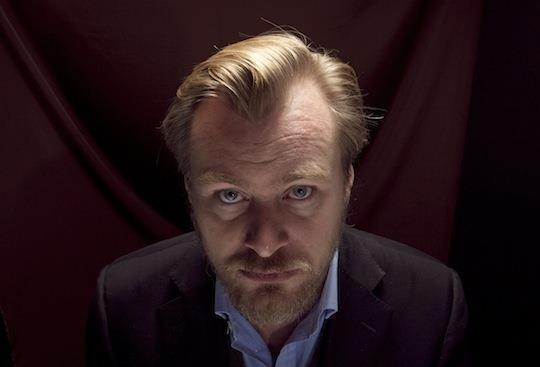 By Don Kaye
Special to MSN Movies


Just six years before director Christopher Nolan began his journey to Gotham City, his first film, "Following," was released in 1999. Shot and produced over a year's time on an extremely low budget and 16 mm film -- the story goes that Nolan would "steal" shots on the streets of London without anyone realizing a movie was being filmed -- "Following" is an eerie tale of an unnamed young man (Jeremy Theobald) who has a habit of following people around and observing them, supposedly looking for inspiration for his novel.
Bing:
More on 'Following'
|
More on Christopher Nolan
When "Bill" (as he sometimes calls himself) follows a man named Cobb (Alex Haw), he stumbles into a new situation entirely: Cobb breaks into people's homes and steals from them, and wants "Bill" to become his partner. Fascinated, our protagonist joins up with Cobb -- and soon finds himself entangled in a web of crime and trickery he never imagined, drawn as helplessly as a moth to a flame.
The Criterion Collection has issued "Following" on Blu-ray for the first time with the full cooperation and participation of Nolan, who supervised the film's transfer, sat for a 26-minute interview and provided an audio commentary for the 70-minute film. Shot in black and white, "Following" looks fantastic in this Criterion presentation: The contrast between the blacks and whites, along with Nolan's skillful use of available light and shadows, is clear and crisp and has a noir-ish and occasionally even Expressionistic feel. The audio has been redone as well in a terrific 5.1 mix that enhances the soundscape and music tremendously, while also making the dialogue more audible (the original mono mix is here, too).
"Following" is told in nonlinear fashion, meaning than Nolan arranges scenes in an order differently than they happen in the natural course of the story. This is a technique he later used on "Memento," "The Prestige" and "Batman Begins," and it creates an unsettling effect that forces the viewer to stay on his or her mental feet, while also providing a less-than-stable environment for the main character. The movie is tense and suspenseful from the outset, indicating the natural storytelling and filmmaking abilities that Nolan would later apply to some of the biggest films of the past decade, including the "Dark Knight" trilogy (make sure you notice the Batman logo sticker on the front door of the main character's apartment -- talk about foreshadowing!)
Remarkably confident and assured despite its budget and location limitations, "Following" provides the first glimpse of the filmmaker to come. It's not that hard to imagine the creator of "Following" going on to bigger things, and many aspects of the film and Nolan's style reappear in his monster Hollywood movies like "Inception" and "The Dark Knight Rises." At its heart, "Following" is a twisty crime tale -- just like some of his biggest movies to come.
Nolan has rarely done commentary tracks, yet the one he does on this Criterion disc is comprehensive and detailed, even if he does speak especially softly. The 26-minute interview we mentioned earlier is excellent. Also included as bonus features are a side-by-side comparison of the script with scenes from the movie, a re-edited version of the film that presents its events in chronological order, and an early, three-minute short called "Doodlebug" that Nolan made while still at college.
If you are a Nolan fan, this is a must-have disc. "Following" has been given the definitive archival treatment here, showing us the early work that paved the way for some of the best superhero and sci-fi filmmaking of the past decade.
"Following" is out now on Blu-ray from the Criterion Collection.