'Arrow' gets renewed, 'Dome' gets streamed
Plus 'Dracula' casting and other TV genre news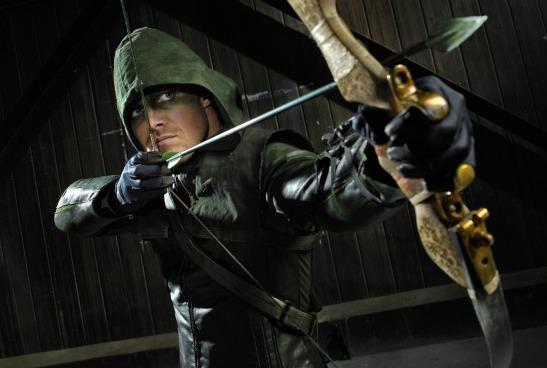 The CW is not wasting any time: it's already announced the renewal of three of its most popular shows.
"Arrow," "Supernatural" and "The Vampire Diaries" have all gotten the green light for new episodes to premiere in the 2013 - 2014 season. "Arrow," based on the DC Comics superhero Green Arrow, will head into its second year, while "Supernatural" will mark its ninth season -- ninth! -- and "The Vampire Diaries" will roll out a fifth season of otherworldly soap opera.
Meanwhile, another new show on the horizon, NBC's adaptation of "Dracula," has found its Van Helsing to go up against the Count, played here by Jonathan Rhys-Meyers ("The Tudors"). 
According to
Screencrush
, Thomas Kretschmann (captain of the boat in Peter Jackson's "King Kong") will play the vampire hunter, who is being re-imagined for this version of the tale.
Instead of the kindly yet steely scientist or slightly mad adventurer we've seen in other adaptations, the professor is described as someone "obsessed with revenge and power," who might be just as dangerous as his nemesis.
"Dracula" will be broadcast in 10 episodes, with the show already taking a number of liberties with the Bram Stoker novel (what else is new?). For one, Dracula coming to London disguised as an American businessman should give you some idea that this won't even be pretending to stay faithful to the source material.
One upcoming event that we hope does stay true to its source is CBS' upcoming adaptation of Stephen King's 2009 novel
Under the Dome
. If we like it as much as we liked the book (one of King's better recent tomes), then we'll get the chance to watch it all over again very quickly: according to the
Hollywood Reporter
, the network has struck a deal with Amazon to stream the entire limited series through its Instant Video service, with each new segment coming online four days after it premieres on TV.
"Under the Dome," which is set in a small Maine town that is suddenly sealed off from the rest of the world by a giant, invisible force field, will make its broadcast premiere on June 24th.