Movie about 'Doctor Who' origins to begin shooting
Film will air to commemorate show's 50th anniversary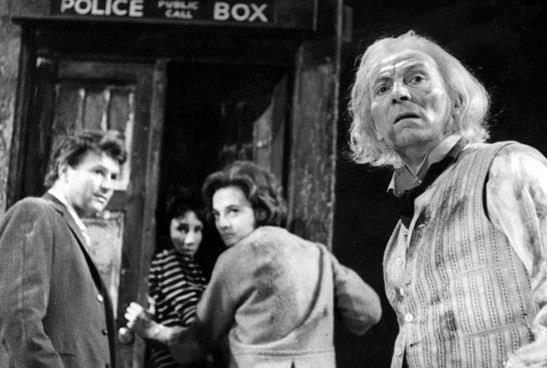 Production will begin early next month on "An Adventure in Space and Time," a movie about the origins of the classic British sci-fi series 'Doctor Who.'
According to
Deadline
, veteran English thespian David Bradley -- best known as caretaker Argus Filch in the 'Harry Potter' movies -- will play William Hartnell, the first of 11 actors to play the alien Time Lord from the planet Gallifrey known only as the Doctor. 
Other actors joining the production include Brian Cox as BBC drama chief Sydney Newman, who is credited with coming up with the show's initial concept, and Sacha Dhawan, who will play the director of the show's premiere episode, "An Unearthly Child."
"Doctor Who" premiered on the BBC on November 23rd, 1963 and ran for 26 seasons before finally being canceled in 1989. But the show was revived in 2005 and has possibly become even more successful globally than ever before. The seventh season since its reboot, currently starring Matt Smith as the Doctor, will resume after a six-month hiatus in late March.
The movie, a co-production of BBC America and BBC Cymru Wales, will air later this year, while rumors continue to circulate that the show's 50th anniversary episode will feature a reunion of all the surviving actors who have played the Doctor.