'Source Code' director will bring 'Warcraft' to the screen
Duncan Jones will direct film based on massive video game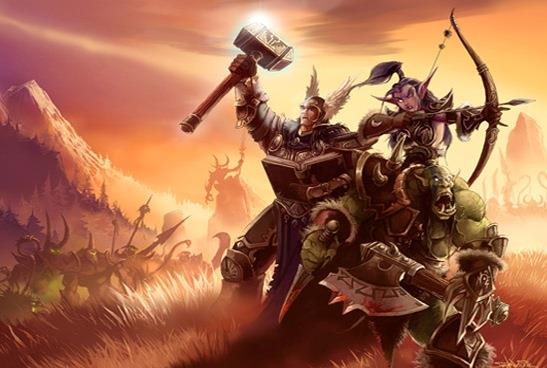 The British director responsible for the modest yet intelligent sci-fi pictures "Moon" and "Source Code" will take a leap into franchise-building with "Warcraft," based on the hugely successful video game universe from Blizzard that includes titles like "World of Warcraft."
The
Hollywood Reporter
confirmed that the filmmaker, son of rock legend David Bowie, has landed the job, with production tentatively starting this fall for a 2015 release. He replaces Sam Raimi ("Oz the Great and Powerful"), who was attached to the project for a while before exiting earlier this year.
The "Warcraft" gaming universe is a large and complex one, incorporating science fiction, fantasy and horror elements, along with adversaries ranging from aliens to dragons to zombies. A script has been completed by Charles Leavitt, but it remains unknown which elements of the game have found their way into it.
Following "Moon," which cost $1 million to make, and "Source Code," which came with a $35 million price tag, Jones had been working on two more sci-fi scripts, one called "Mute" and another said to be in the vein of "Blade Runner." But neither had been moving forward in terms of funding, which perhaps led to his decision to take on "Warcraft."
One thing's for certain: the movie will easily cost more than $100 million, giving Jones his biggest sandbox yet to play in.
"Warcraft" will be produced by Legendary Pictures, the company behind the "Dark Knight" trilogy and the upcoming "Man of Steel" and "Pacific Rim." They will not be aiming for something smaller with "Warcraft."