Possible 'Once Upon a Time' spin-off to feature Mad Hatter
But will Sebastian Stan be available to reprise his role?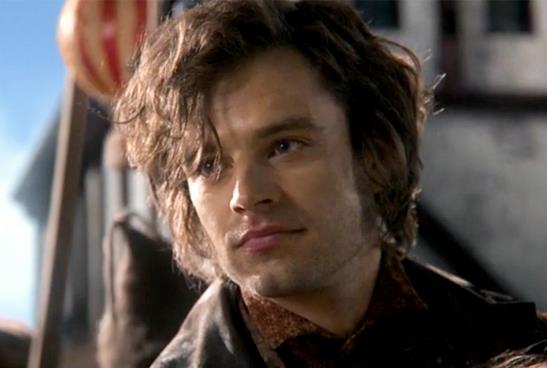 ABC is thinking of giving "Once Upon a Time" character the Mad Hatter a series of his own, but may have to recast the part if the spin-off show moves forward.
The character, which originated in the book Alice in Wonderland and is played by Sebastian Stan, has appeared in six episodes of the hit fantasy series.
TV Line
reports that the network is in the early planning stages of building a second series around the Hatter, but there is a snag: Stan might not be available for the job.
The young actor is currently starring in a Broadway revival of "Picnic," which series creators Adam Horowitz and Eddy Kitsis say has prevented the Hatter from returning to "Once Upon a Time."
And right after that, Stan will jump into filming "Captain America 2: The Winter Soldier," in which his character Bucky Barnes -- presumed dead after the first film -- will return with his mind reprogrammed to kill his former friend Captain America.
Should "Once Upon a Time" recast the Mad Hatter first and see how the new guy does before ABC gives the character his own show? Who should play him? Or would you rather see a Mad Hatter series happen as soon as possible? 
"Once Upon a Time" airs Sundays at 8:00 pm ET/PT on ABC.