Across the Universe: Our 2012 gift guide, Part 3
Books and comics to keep you reading into 2013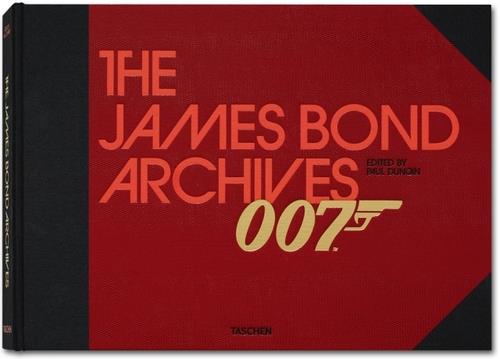 By Don Kaye
Special to MSN Movies


Part 3 of this year's gift guide focuses on the printed page ... and, yes, we still like holding books and comics in our hands even in this age of the Kindle and the Nook. Like the other parts of the guide, this is by no means complete -- just an overview of some of the books published this year that we find interesting and cool.
Bing:
More on books about movies
|
More on comic books
We started our Blu-ray section with Batman, so let's start with him here as well. If you are a huge fan of the "Dark Knight" movies, then you must own "The Art and Making of the 'Dark Knight' Trilogy." All three of Chris Nolan's movies are covered here in detail, with tons of interviews and behind-the-scenes info as well as page after page of lavish, gorgeous production photos. This is probably the definitive tome on the making of the films. As companion pieces, you can also pick up "The Dark Knight Manual," which focuses on weaponry, gadgetry, villains and other trivia from the Nolan films, or "Batmobile: The Complete History," which is exactly what its title says, a walk through the history of the famous car from the comics to the modern movies. Finally, there's "The Dark Knight Trilogy: The Complete Screenplays," which contains the scripts for all three films, plus a lengthy interview with writers Chris Nolan, Jonathan Nolan and David Goyer.
If you've got your fill of the Batman movies, why not head back to the comics? We haven't kept up that much with DC's "New 52" initiative, but "Batman: The Court of Owls" has been an excellent read. Writer Scott Snyder and artist Greg Capullo set up the story with the Dark Knight battling some old friends from the rogues gallery before turning the story on its head with an all-new threat that emerges from the very history of Gotham itself. Compelling to read and beautiful to look at, this is the best Batman story in a long while. A new hardcover collects the first chunk of the story, with Volume 2 coming out next year.
If you're interested in seeing where some of the inspiration for "The Dark Knight Rises" came from, you might want to check out "No Man's Land." This now-classic extended story arc finds Batman facing challenges on multiple fronts as Gotham City is cut off from the outside world by a massive earthquake, giving chaos free reign. "TDKR" took several aspects of this story, which is an epic tale on its own that spanned more than a year and several different books. The tale has been collected into four trade paperback volumes, so now's your chance to catch up.
Finally, the "Batman: Earth One" original hardcover by Geoff Johns and Gary Frank is an excellent new twist on the Caped Crusader's origin, with all the main characters (Alfred, Gordon, Lucius Fox) and even the villain (the Penguin) reinvented for this particular vision. We can't wait for the second volume. "Superman: Earth One" by J. Michael Straczynski and Shane Davis is along the same lines (Vol. 2 just came out), giving us a new spin on Superman's story that's fresh, inventive and beautifully illustrated.
Few comics have had the lasting influence and acclaim of Neil Gaiman's masterpiece, "Sandman," and now the entire run -- in its 10-volume trade paperback form -- has been compiled into one slipcased set. If you have the books already, you won't necessarily need this (although the colors have been upgraded), but first-time readers can go ahead and buy the whole set because you'll want to read them all. There are also two volumes of the "Annotated Sandman" available at the moment, with the stories in black and white and notes from Leslie S. Klinger, but fan reaction to those editions has been mixed so far.
One of the lesser-known superheroes of the '40s was Spacehawk, whose creator, Basil Wolverton was much better known for his contributions to MAD magazine. But now Wolverton's complete run of Spacehawk comics from 1940 to 1942 has been collected in a lavish volume from Fantagraphics for everyone to rediscover. Battling bizarre aliens and earthbound villains (this was just as World War II was enveloping the globe), Spacehawk is a sort of darker, more grim version of Flash Gordon, mixed with some elements of Superman, who is ripe for a new legion of fans.
The famous Warren line of horror comics, contained in the magazines "Eerie," "Creepy" and "Vampirella," keep getting reissued in the gorgeous, oversized hardcover compilations from Dynamite Entertainment. There are 11 volumes of "Eerie" available, 14 editions of "Creepy" and five of "Vampirella," with more to come. Fans of horror comics can't go wrong with any of these, and the books themselves feature faithfully restored reproductions of the black-and-white art and often eye-popping color covers.
With "The Hobbit: An Unexpected Journey" coming out next week (Dec. 14), a whole slew of books are being published in tandem. The "Official Movie Guide" and "A Visual Companion" are relatively inexpensive and heavy-on-the-photos guides to the movie, but the most comprehensive one seems to be "Chronicles," which is written by a member of Peter Jackson's Weta Workshop team (Daniel Falconer) and might have even more goodies. Of course, you can also re-read "The Hobbit" itself in a variety of editions from mass paperback to lavish hardcover.
We have one more movie-related book to tell you about and it's a monster: "The James Bond Archives" from specialty publisher Taschen is huge and expensive ($126 on Amazon, where we got it), but in a world filled with books on the 007 series, this one has to be the final word. It covers all the films extensively, with tons of photos and all sorts of other printed production materials drawn from the archives of Eon Productions, the company behind the Bond films since the beginning. This is the Bond film book -- we can't imagine anyone topping it.
Marvel Comics has told plenty of origin stories, but do you know the origin of the legendary company itself? "Marvel Comics: The Untold Story" is a ripping (and unauthorized) tome by Sean Howe about the company's beginnings as Timely Publications and its rise to multibillion-dollar corporate media empire, telling the stories of all the creative and crazy folks who passed through its doors over the decades. It's a wild tale of art, commerce, pop culture and big business, and a must-read for not just Marvel fans but anyone interested in any of the above.
On the fiction front, there's way too much out there to get to it all, but we recommend Justin Cronin's "The Twelve," a sequel to his excellent post-apocalyptic epic of two years ago, "The Passage." Stephen King's eighth Dark Tower novel, "The Wind Through the Keyhole," also came out this year, while King and a number of other notable horror authors contribute stories to the Cemetery Dance original collection "A Book of Horrors." John Varley's "Slow Apocalypse" is about a scientist who turns the world's entire oil supply solid, while Iain M. Banks' "The Hydrogen Sonata" probes the history of his famous advanced civilization, the Culture.
"Shadow Show" collects a fine batch of original stories written in honor of Ray Bradbury by the likes of Neil Gaiman, Margaret Atwood, Joe Hill, Harlan Ellison and many others. Hard sci-fi authors Gregory Benford and Larry Niven have pooled their talents in "Bowl of Heaven," about a human interstellar expedition that finds a massive object encircling a distant star. Best-selling fantasist Tad Williams has returned with an urban fantasy called "The Dirty Streets of Heaven," while "The Unreal and the Real: Selected Stories of Ursula K. Le Guin" is a hefty two-volume set collecting the short fiction of one of science fiction's all-time great voices.
Is all that enough to keep you reading well into the new year?