'The Amazing Spider-Man 2' costume revealed
Spidey's new suit boasts some changes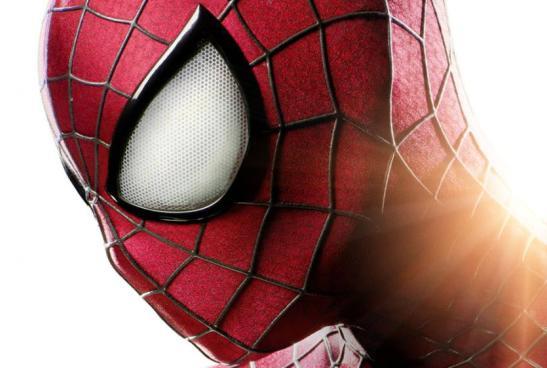 Spider-Man's new costume for "The Amazing Spider-Man 2" has been revealed...and it looks kind of like the old costume.
When we say the "old costume," however, we don't mean the garb that star Andrew Garfield wore in 2012's "The Amazing Spider-Man," but the outfit seen in the three movies made by Sam Raimi and starring Tobey Maguire before the franchise was rebooted last year.
Coming Soon
unveiled the image, and the first noticeable thing is that the eyes on the mask are bigger -- which is actually more in line with the comics -- and white, unlike the darker, mirrored ones seen in last year's film.
The red in the costume is also brighter, and the webbing has more texture to it. Reaction online from fans seems to generally positive, with many noting the resemblance to the Maguire outfit and also happy about the nods to the comic book Spidey, particularly from the Ultimate Spider-Man line.
"The Amazing Spider-Man 2" is shooting now, once again under the direction of Marc Webb. In addition to Garfield as Peter Parker/Spider-Man and Emma Stone as Gwen Stacy, the cast includes Jamie Foxx as Electro, Paul Giamatti as the Rhino, Shailene Woodley as Mary Jane Watson and Dane DeHaan as Harry Osborne.
What do you think of Spidey's new look? 
"The Amazing Spider-Man 2" is out in theaters Friday, May 2, 2014.