'Game of Thrones' Season 3 teaser is stark-raven mad
HBO show returns in March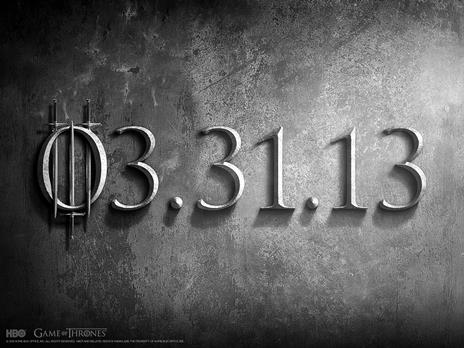 By Tim Kenneally
TheWrap
HBO's dragons-and-swords epic "Game of Thrones" returns for its third season on March 31, and the network is amping up enthusiasm with a new teaser that's as enigmatic as it is grotesque.
Bing:
More about 'Game of Thrones'
The short conceptual clip doesn't offer anything in the way of footage for the new season, but it delivers goosebumps in spades, as a raven soars from Westeros to a modern landscape and the phrase, "Their world returns to ours" flashes on the screen. 
As the clip comes to a conclusion, the raven turns its head to reveal that it has a third eye, bringing the teaser to a creepy close. 
Check out the clip below. Will "Game of Thrones" match up to the first two seasons this year? Share your thoughts in the comments section.





Related stories from TheWrap:
'Game of Thrones' Adds King's Ransom of New Castmembers
'Game of Thrones' Author Sells Superhero Movie to SyFy Films
'Breakfast at Tiffany's' Heading to Broadway - With 'Game of Thrones' Star
Are you sure you want to delete this comment?