Head to North Carolina for a 'Hunger Games' fan tour
Check out filming locations, have lunch, and learn how to use a bow like Katniss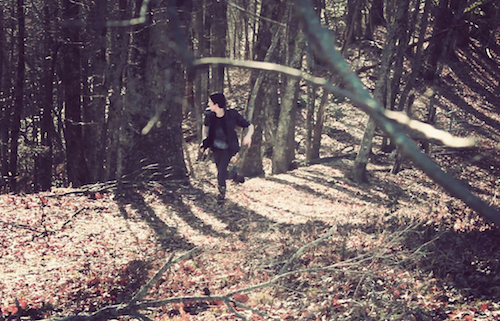 "Hunger Games" fans who wish to feel like a Tribute should head to North Carolina, where
The Hunger Games Fan Tours
will take you exploring through the DuPont State Recreational Forest and filming locations for "The Hunger Games."
Bing: More about 'The Hunger Games'
|
More about Jennifer Lawrence
Here's a sample of a Day Tour:
Explore DuPont State Recreational Forest with your "Mentor" to discover the locations used in the movie. Master fundamental skills like Peeta camo, Katniss archery and Rue sling shot. Lunch will be provided in "Hunger Games" style with foods from the books/movie. Shuttle service, DuPont State Recreational Forest permit, workshops, and guides provided. Since DuPont is a no weapons zone – archery and sling shot will be offered at the TC Arts Council in Brevard after the tour.

Hardcore Tributes have the option of an entire Adventure Weekend:
Start your Hunger Games Fan Tours' Adventure Weekend on Friday by gathering at Earthshine Mountain Lodge for an incredible evening. First you'll check into your suite – which has been abandoned by a District family. They've left you special clues which you'll want to decipher so you can "survive" the weekend. Next, you'll be part of the lottery and get separated into your own District. You'll then join other Tributes for a welcoming "District" banquet – Hunger Games style. In the evening you'll night zip-line and see what it's like to be in the tree tops at night like Katniss and Rue.

Saturday you'll be dropped on location in DuPont State Recreational Forest, where you'll discover clues that will lead you to the filming location sites used in the movie. Your Sponsor will be on hand to assist you – and to teach you survival skills along the way. You'll then reconvene at Earthshine Mountain Lodge for lunch. The afternoon will be filled with survival classes that you'll need to participate in the Hunger Games Simulation: archery, sling shot training, fire building, special effects camouflage, orienteering, shelter building, and more. In the evening you'll have another Hunger Games dinner sponsored by the Capitol.

Sunday – you'll convene for your Hunger Games Simulation. See if you and your district have what it takes to win the Hunger Games. Use your new found skills – along with clues you've deciphered over the weekend – to survive – and even the Games on Sunday.

For all details and fine print (cost, age requirements, dates, et al), see their
site
.
Check out MSN Movies on Facebook or Twitter.
For more "Hunger Games" news, like the The Hunger Games on Facebook.

Are you sure you want to delete this comment?