'Insidious: Chapter 2' looking for fan to appear in film
Horror sequel puts out a casting call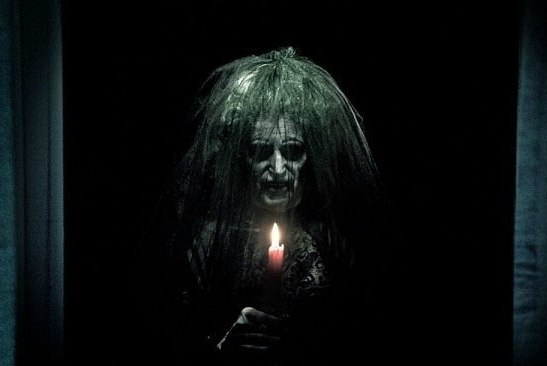 "Insidious" was one of our favorite horror films of the last couple of years, and now the filmmakers are looking to put a fan of the movie in the sequel.
FilmDistrict, the company behind "Insidious" and the now-in-production "Insidious: Chapter 2," has issued a casting call through which one fan will be selected for a walk-on role in the new chapter. 
Fans can enter by logging onto
www.insidiouscasting​call.com
and uploading a video of themselves explaining why he or she is the biggest "Insidious" fan and deserves a part in the sequel.
The contest is open until February 4 and the winning video will be selected by director James Wan, screenwriter Leigh Whannell and producer Jason Blum. The winner will be announced on February 8 at the "Insidious: Chapter 2"
Facebook
page and receive an all-expenses-paid trip for two to Los Angeles, where he or she will get a role in the film.
Wan and the others have recorded a video explaining the contest, which can be seen below along with a couple of early submissions.
In addition to Wan and Whannell, who directed and wrote respectively the original "Insidious," the sequel will feature returning cast members Patrick Wilson, Rose Byrne, Lin Shaye and Ty Simpkins -- although honestly some of them didn't look like they would be in any shape to return by the end of the first film.
Nevertheless, "Insidious" was a genuinely frightening and fun horror film, and we're hoping that they can capture that black magic again for "Insidious: Chapter 2" -- possibly with your help!
'Insidious: Chapter 2' opens in theaters on August 30.