Sam Claflin talks about his role as Finnick in 'Catching Fire'
Actor says he 'was definitely prepared to do anything'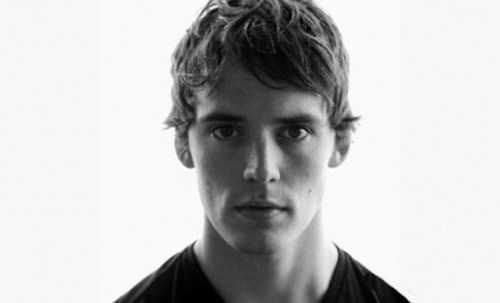 EW.com has an exclusive interview with
Sam Claflin
, who plays tribute
Finnick Odair
in 'The Hunger Games:  Catching Fire.'
Bing:
More about Sam Claflin
|
More about 'Catching Fire'
Excerpts:
Sam Claflin was sure he'd whiffed his audition. He was in Los Angeles on a promotional tour for Snow White and the Huntsman when his agent sent him in to read for or Finnick Odair--District 4's charismatic golden boy whose motives remain unclear to Katniss as they head back into the Games. "Finnick is this tanned, green-eyed, sex god," laughs the 26-year-old Brit over sodas at his Waikiki hotel on a day off from shooting. "I'm thinking I'm brunette, I have loads of stubble, at the time I was by no means in shape. This guy walked in just after my audition who looked like Brad Pitt in Thelma and Louise. Yeah, I'm not going to get this."

But the filmmakers were after more than just some young stud.  "Sometimes you get someone with the swagger but not the soulfulness or the other way around," explains Jacobson. "Sam had both. He is such a sweet, sweet fellow."

Claflin brings dimples and green eyes naturally to the role of Finnick. But to otherwise ready himself, he spent months eating nothing but chicken and asparagus. "It's depressing," he sighs. "I just want a burger and beer." He dyed his hair blonde and endured the indignities of spray tanning.  "Look at the tanlines on my fingers!" he says as he shows off his peeling brown knuckles. "I'm very English. I'm white. I mean I'm so pale. With spray tans they start peeling and start getting really dirty looking. It's kind of lucky for the arena because I'm dirty a lot of the time but it's not great with my shirt off at the moment."

Read the whole article at
EW.com
.
How do you feel about Claflin as Finnick?  Share your thoughts in the Comments!
Check out MSN Movies on Facebook or Twitter.For more "Hunger Games" news, like the Hunger Games Blog on Facebook.