'Star Trek Into Darkness' poster looks a lot like 'The Dark Knight'
New film to premiere in May 2013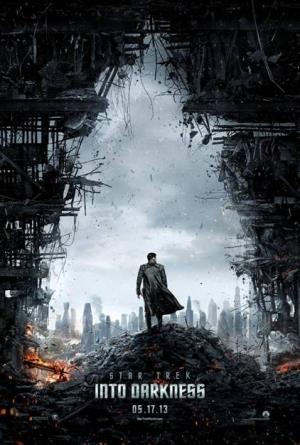 The new poster for "Star Trek Into Darkness" has hit this galaxy, and bloggers are already griping that it looks a little too familiar.
In the poster, actor Benedict Cumberbatch gazes out menacingly over the London city-scape from the shell of a burnt-out building. For some, the image was a little too close to the bat-shaped urban backdrop in the poster for "The Dark Knight Rises."
Bing: More about 'Star Trek Into Darkness' | More about Chris Pine

HitFix, Drew McWeeny seemed to bemoan the lack of creativity while noting the commercial imperatives that would push studios to ape the roll-out for the Batman franchise.
Related: Details about 'Star Trek's' new villain
"Marketing tends to have one truly new idea in film marketing every few years and then ten thousand echoes of that one new idea," McWeeny wrote. "Marketing is all about successfully selling something, so if there's a campaign that pushes a film to a billion-dollar worldwide gross, of course the marketing people are going to cannibalize that campaign for years afterwards, as often as they can until it doesn't work anymore."
"Star Trek Into Darkness" once again stars Chris Pine as the cocky Capt. Kirk and Zachary Quinto as the cerebral Mr. Spock. J.J. Abrams will resume his directing duties after successfully rebooting the franchise three years ago. The film premieres on May 17, 2013. Paramount will give fans a 9-minute extended look in a preview tied to the Imax release of "The Hobbit: An Unexpected Journey" this month.
In case you've forgotten it, here's the poster for "The Dark Knight Rises":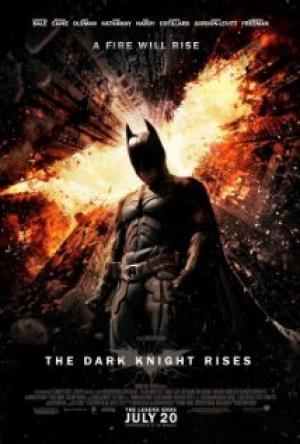 Related Articles from TheWrap:
Are you sure you want to delete this comment?