Across the Universe: Spotlight on Tobe Hooper
The director behind 'Texas Chainsaw' and 'Poltergeist'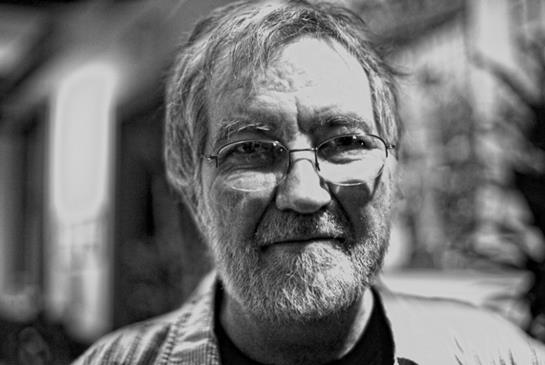 By Don Kaye
Special to MSN Movies
Born in Austin, Texas, in January 1943, Tobe Hooper became interested in making films at the age of 9 when he picked up his dad's 8mm camera. He took film classes at the University of Texas at Austin and spent a few years teaching and making documentaries before directing his first feature, 1969's "Eggshells."
Bing: More on Tobe Hooper | More on 'Poltergeist'
It was another five years before Hooper made the film that catapulted him into horror and cinema history. "The Texas Chain Saw Massacre," made on a low budget and with a cast and crew consisting mostly of college students and teachers, went on to become one of the acknowledged masterpieces of the horror genre and an essential landmark of 1970s exploitation cinema.
Played today, the movie has a nightmarish quality and visceral intensity that many of today's modern horror films are hard-pressed to match. And yet the film barely has any blood or gore in it (its title notwithstanding), no sex ... just a raw, undeniable power derived from its scenario, atmosphere and the cultural/social unease at the time.
It's fair to say that Hooper had perhaps just one movie with the staying power of the original "Massacre," and that was "Poltergeist." Since then, he's had his share of outright disasters as well as movies that have gained some stature over time. Although "The Texas Chain Saw Massacre" alone has guaranteed Hooper permanent status in horror cinema's Hall of Fame (if there ever is one), here's more Hooper to check out:
"Eaten Alive" (1977):
With the success of "Massacre," Hollywood came calling to Hooper in the form of producer Mardi Rustam, who hired him to direct this oddball horror flick about a rundown hotel run by a man who likes to feed the guests to his pet crocodile. Although Hooper reportedly quit the film with a few weeks of shooting to go, over a disagreement with the producers, it still has some of the surreal eeriness of "Massacre," laced with a little more black humor.
"Salem's Lot" (1979):
This two-part CBS-TV adaptation of Stephen King's classic novel starred David Soul as writer Ben Mears, who returns to the small Maine town where he spent his childhood only to find it overrun by vampires. Scary for its time and better than originally thought, the film was a big leap forward for Hooper in terms of budget and production values, with the director leaving behind the gritty, fringe feel of his previous features.
"The Funhouse" (1981):
Hooper takes a simplistic premise -- four teens spend the night trapped inside a traveling carnival that houses a dark secret -- and makes it into a pretty stylish enterprise despite budgetary and acting shortcomings. Unpretentious and fast-paced, "The Funhouse" manages to actually be fun.
"Poltergeist" (1982):
This thriller about the haunting of a family's suburban home remains the biggest mainstream success of Hooper's career as well as the most controversial. The latter stems from rumors that producer Steven Spielberg acted more or less as the director, with Hooper simply going along with his decisions. The gossip even led Spielberg to publish an open letter to Hooper in The Hollywood Reporter, thanking him for his work. Whatever happened, "Poltergeist" became a huge hit -- and deservedly so, because it's a hell of a ghost story.
"Lifeforce" (1985):
Remembered primarily for the stunning sight of French actress Mathilda May walking around fully nude for long sections of the picture, "Lifeforce" was a hugely expensive (for the time) and often incoherent sci-fi/horror epic about three alien beings who are awakened in their dead ship and make their way to Earth to drain as many humans as possible of the title essence. "Lifeforce" was a bust when it opened in the U.S., not helped by its 116-minute running time being cut to 101. At either length, however, the film is a mess -- if an entertaining one -- and began a long period of decline for the director.

"The Texas Chainsaw Massacre 2" (1986):
Following a botched remake of the 1950s programmer "Invaders From Mars," Hooper returned to the franchise that made his name, with mixed results. Slicker than the original, "Massacre 2" also relies more on gore and humor than its predecessor ever needed to. The movie is not great but has aged well if one views it as a satire of '80s horror films instead of a serious one.

"Toolbox Murders" (2004):
After "Massacre 2" failed to carve out some significant box office, Hooper bounced between bad films ("Spontaneous Combustion," "Night Terrors," "The Mangler") and mediocre TV movies ("I'm Dangerous Tonight," "The Apartment Complex"). But some of the old intensity resurfaced in this independent film, a loose remake of a 1978 grindhouse favorite. Set in a dilapidated apartment building that houses a mysterious, deadly presence, it was Hooper's most chilling and atmospheric work in years.
Hooper followed up "Toolbox Murders" with the disappointing "Mortuary" (2006) and a couple of well-received episodes of the TV series "Masters of Horror," but his next project has yet to emerge on either the big or small screen. Will he direct again, and can he pull off another "Texas Chain Saw Massacre"-style classic?