Check out the new 'Star Trek Into Darkness' motion poster
Latest promo is all about the bad guy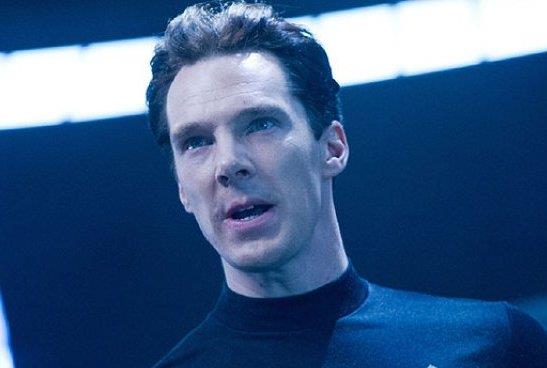 You almost wouldn't be blamed for forgetting that "Star Trek Into Darkness" is about Captain Kirk and the crew of the
Enterprise
, because so much of the marketing and coverage has focused on Benedict Cumberbatch's mysterious villain -- including a brand new motion poster.
The newly released poster -- which is actually pretty cool in that motion poster way -- features Cumberbatch's unmistakable voice talking over an image of a city (which appears to be London). As the image pulls back, we see Cumberbatch standing in a destroyed building -- the hole subtly shaped like Starfleet insignia -- with debris raining around him as he intones about returning to "have my vengeance."
It's simple, it's effective and it's all about the bad guy -- who we pretty much all know by now is a new version of the classic "Trek" villain Khan.
Take a look at the poster below (via a YouTube embed) and mull over the fact that "The Vengeance of Khan" was the original title of "Star Trek II: The Wrath of Khan," in case you still need convincing about just who Cumberbatch is playing.
"Star Trek Into Darkness" is out in theaters Friday, May 17.
Are you sure you want to delete this comment?