Across the Universe: Are young adult genre movies getting old?
Ugly box office for 'Beautiful Creatures' raises red flag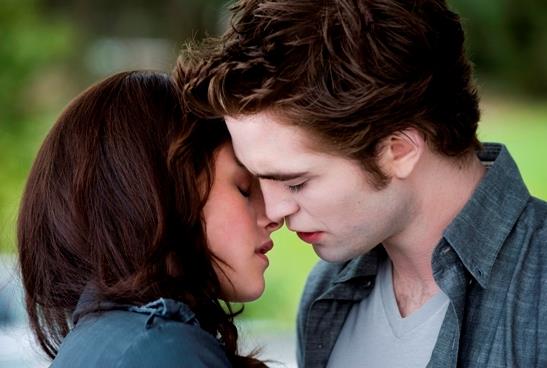 You can't recreate a phenomenon. Or can you?
Ever since the success of "Twilight" -- both the best-selling books and the blockbuster film series -- publishers and studios have been scrambling to find the "next" one: A combination of teen romance and supernatural or sci-fi mythology that could lure teens, especially girls, to bookstores and movie theaters the way that Stephenie Meyer's overwrought soap opera did.
We can't speak to Meyer's books, since we have never read them -- although we've heard they're torture to get through and have read some sharp professional criticism of them -- but the five movies may rank as collectively  the worst major film series ever. They range from mediocre at best to incompetent and unwatchable at worst, with Kristen Stewart consistently giving one horrid performance after another in all five entries. 
(Don't believe us? The last movie, "Breaking Dawn, Part 2," just
cleaned up
last week at the Razzie Awards, which "honor" the worst in film, by earning no less than seven prizes, including Worst Movie, Worst Director and, yes, Worst Actress.)
Yet there's no denying that "Twilight" has raked in the bucks, both for publisher Little, Brown & Company and for its studio, Summit Entertainment. That only means one thing in the entertainment world: Let's get/make more of the same.
But, as has been proved many times before (see the trail of failed fantasy films that followed in the wake of "The Lord of the Rings"), "more of the same" doesn't necessarily mean "more butts in the seats."
We have not kept up with the sales success of the various genre YA novels and series that have been published over the last eight years since "Twilight" first came out. But we can speak about how film versions of those books are working out, and the signs point to a troubling trend if you're in the business of bringing more of this kind of thing to the screen.
There has been one legitimate, no-question hit on the level of "Twilight" during this time, and that has been "The Hunger Games." The first book in Suzanne Collins' gritty dystopian trilogy became a roaring blockbuster on the screen, making a star out of Jennifer Lawrence and being a genuinely good film besides (which can't be said about any of the "Twilight" entries). Three more "Hunger Games" films are on the way, and their continued success seems assured.
Somewhere in between "Twilight" and "The Hunger Games," however, we had "I Am Number Four," the saga of an alien teen hiding on Earth (and falling in love, of course), that was not only a huge misfire with critics (and deservedly so) but a major miss with audiences, earning just $55 million at the U.S. box office. The book spent seven weeks at the top of the New York Times' young readers best-sellers list, but that was not enough to turn it into a franchise.
And now since the beginning of 2013, we've had two more genre films based on young adult novels surface: "Warm Bodies" and "Beautiful Creatures."
The film rights to the first -- about a zombie who falls for a young woman in a post-apocalyptic future -- were snatched up even before Isaac Marion's novel was published. The movie, which came out Feb. 1, has had a lukewarm-to-good response from critics and audiences, with the $30 million film earning $58 million to date at the box office -- decent enough for a film with no big stars yet hardly the kind of money that screams "phenomenon."
"Beautiful Creatures" -- adapted from the first of a four-book series by two women from Los Angeles who first gave the book to their kids' friends to read as they wrote it -- has unfortunately fared much worse.
Narratively more similar to "Twilight" than any of the others -- except with the genders reversed -- the movie is a complete disaster at the box office, pulling in just $16 million in two weeks of release and almost ensuring that the other books  won't go anywhere near a movie screen unless someone just happens to be carrying them around. A shame, really, since "Beautiful Creatures" does a much better job than "Twilight" in almost every regard with the same kind of material.
Here's our guess at what the problem is, and, yes, we've come at this in a completely unscientific manner: While we know plenty of people -- not just kids but adults -- who have read the "Twilight" and "Hunger Games" books, we have yet to meet anyone who's actually read "Warm Bodies" or "Beautiful Creatures."
It seems as though the audiences for those books have stayed squarely in the young adult/teen niche, and while the books may prosper there, turning that into box-office success is like making a $100 million "Star Trek" hit out of that obscure second-season episode that's a cult favorite among die-hard Trekkies.
In other words, unless the books break out of the young adult market, no matter how well they do there in publishing terms, the movies may be looking at an even shorter shelf life.
So what does that mean for "The Mortal Instruments" (out this August) or "Divergent" (which begins shooting soon) or "Arclight" (a post-apocalyptic fantasy that doesn't even come out in book form until April yet has been snapped up for film by Ron Howard)? The simple question is, has anyone you know read these books or do they plan to read them?
That may hold the key to whether they become the next "Twilight" or the next "Beautiful Creatures."