Across the Universe: Our 2012 gift guide, Part 4
Toys, games and collectibles for under your tree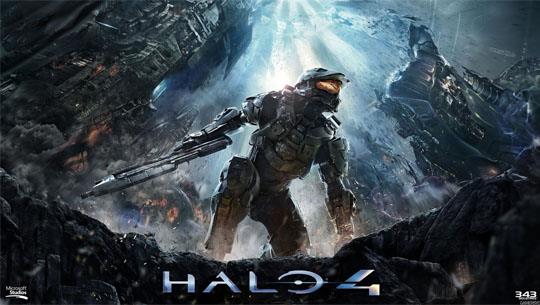 By Don Kaye
Special to MSN Movies


Everyone likes games and toys on Christmas morning. And while the former have progressed beyond simple board games (although those are still around as well), the basic appeal of getting lost in a game -- albeit one that looks like a Michael Bay film -- is still very strong. As for toys -- well, they simply light up childhood or bring back memories. That's why it's OK for adults to own toys: They are reminders of a simpler, more innocent time in our lives, and with adulthood as complicated as it is, that has to be some sort of comfort. So let's unwrap some.
Bing:
More on video games
|
More on collectible toys
"Halo 4": The Master Chief returns to battle an ancient evil bent on destruction, with the fate of humanity and the universe hanging in the balance. Does anyone who plays video games not own this yet? Probably, since it's sure to be a big purchase this month.
"Mass Effect 3" came out earlier this year so it might not be as hot around holiday time, but Cmdr. Shepard and his squad are battling bigger enemies than ever before for larger stakes than ever before.
Where will you find a Native American protagonist, the American Revolutionary War in full swing, and even some Knights Templar? In "Assassin's Creed III," that's where. Play as deadly assassin Connor as he plunges directly into events surrounding the birth of the United States, utilizing the super-developed Anvil Next game engine. A limited edition features a Connor statue, a belt buckle and George Washington's notebook.
The latest movie based on the game may have tanked hard, but "Silent Hill" keeps going on consoles everywhere. The most recent edition, "Downpour," features an all-new storyline in which you play a highly dangerous convict whose transfer to a new maximum-security prison ends with a bus crash that deposits you outside the town of Silent Hill. You can guess the rest...
"Call of Duty: Black Ops II" must be without a doubt the hottest game of the season. A new narrative involving new and returning characters, various multiplayer options, branching storylines and two linked playable time periods--plus zombies!--make this the most loaded, high-tech, tricked-out video game to hit the street in a long time. No wonder it's a record breaker.
"Borderlands 2" has been heralded as fresh and funny -- always a good sign for one of the newer games on the scene. Set on the planet Pandora and building on the mythology of the first game, "Borderlands" is a combination role-playing and
first-person-shooter​
with monsters and robot armies among the many challenges you face.
When you're getting tired of sitting in front of the Xbox, the Wii or the PS3, and just feel like playing with or admiring some plain old-fashioned toys, rip the wrapping paper off these (a lot of which are available at
Sideshow Collectibles
and
Entertainment Earth
):
DC Entertainment is offering a nice selection of action figures this holiday season, including a box set of Justice League action figures for $100 that includes Superman, Batman, Flash, Wonder Woman, Aquaman, Green Lantern and Martian Manhunter. $10 of each box set purchased goes to charity, which is a very good thing indeed. The figures are based on the recent run scripted by Geoff Johns and drawn by Jim Lee.
Much more expensive ($299) but absolutely stunning to look at is a one-sixth-scale battle statue, taken directly from the scene in "The Dark Knight Rises," of Bane holding Batman over his head before slamming him down for the backbreaking blow. There's also a Titan Joker deluxe figure for ($73) and a pretty awesome 13-inch figure of Darkseid ($90), also from the current Justice League run. You might want to snap that one up if the rumors prove true that Darkseid will be the chief villain in the upcoming "Justice League" movie.
There are also a ton of new Marvel figures available as part of the incredible-looking (and expensive) Hot Toys line from Sideshow, including a new 12-inch figure of Loki from "The Avengers," Iron Man in his Mark VII armor (not available until March, but you can preorder it), an almost lifelike Agent Coulson (also not shipping until next June) and beautiful figures of Captain America (World War II look) and the Red Skull (with both a "normal" head and a red one!). Sideshow also has some pretty sweet "Star Wars" figures of Boba Fett and a Tusken Raider.
Got some Doctor Who fans on your holiday list?
Blastr
has helpfully assembled a gallery of 28 different gifts based on the Doctor's
time-and-space-spann​ing
vehicle, the TARDIS. Included in this wacky yet still cool list is a TARDIS-shaped bathroom gift bag containing bath gel and a sponge, a TARDIS talking cookie jar, a TARDIS teapot, lunch box, soap, safe, travel mug and USB hub. There's something that looks like a TARDIS on this list for pretty much everyone -- we would like the table lamp if anyone wants to pick it up for us.
Any Joss Whedon fans in the house? Before he was the mastermind behind "The Avengers," Whedon created the overlooked "Firefly" series and its great movie spin-off, "Serenity." Well, now a scale resin replica of the ship Serenity itself can be yours (or someone else's) for just $100. It's said to match every detail of the screen ship (although perhaps the pieces don't break off like they tend to do when the ship is flying).
Speaking of replicas,
QmX
is offering a scale duplicate of the Enterprise-D from "Star Trek: The Next Generation," down to the smallest detail and measuring some 29 inches long. It's also got a complex lighting system that lights up the phasers, the warp engine nacelles, the photon torpedoes and the shuttle bay, not to mention all the ship's tiny little windows. Made of fiberglass, acrylic and resin with a welded steel armature and painted with automobile paint, the only problem with this beauty is the price: $10,000. This is for Trekkies in the top 2 percent.
We could go on and on, but there are so many varieties of toys and collectibles out there -- literally something for everyone -- that we just don't have the room or time to get it all down. Once again, we suggest that you check Sideshow,
Amazon
and Entertainment Earth to purchase directly, and go to
Ain't It Cool News
and other geeky websites for more gift suggestions. Have fun and enjoy the holidays!