Will 'Star Wars VII' actually come out in 2015?
New head of LucasFilm won't commit to timetable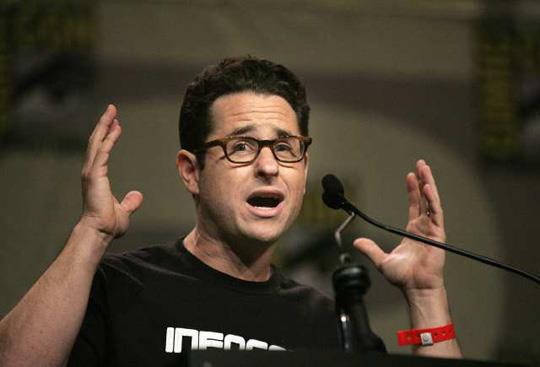 In a new interview with the
Hollywood Reporter
, film producer and new head of LucasFilm Kathleen Kennedy doesn't confirm that the first movie in a new "Star Wars" trilogy will arrive in 2015, as originally announced.
When Disney bought LucasFilm late last year and surprised the world by revealing that more chapters in the "Star Wars" saga would go into production, a summer 2015 release date was penciled in for "Star Wars - Episode VII." But asked about that release date, Kennedy stated, "Our goal is to move as quickly as we can, and we'll see what happens. The timetable we care about is getting the story."
The story she is talking about is being written by Michael Arndt ("Toy Story 3"), with fanboy favorite J.J. Abrams now signed to direct the movie. Abrams said as late as November that he wasn't interested in the job, but Kennedy revealed how, in two meetings last December, she won him over.
First she told Abrams that Arndt was writing the script and that Lawrence Kasdan -- who wrote the "Star Wars" movie everyone considers the best, "The Empire Strikes Back" -- was on board as a consultant. 
Abrams was impressed -- but had concerns about stepping from one iconic sci-fi franchise ("Star Trek") right into another, with work not even finished on his second "Trek" movie, "Star Trek Into Darkness."
Finally, after a three-hour meeting with Abrams, Arndt and Kasdan on December 19, where Kennedy said "We spent a lot of time talking about how meaningful 'Star Wars' is and the depth of the mythology that George has created and how we carry that into the next chapter," she convinced Abrams to do it. Even then he continued to express doubts until officially signing the deal on January 25.
Now the question is whether 2015 is in reach. Abrams himself, with "Trek" still a part of his life and several TV pilots in development, might be more than happy to shoot for 2016 on the new "Star Wars" movie. Plus, with summer 2015 already boasting "The Avengers 2" and a possible "Justice League" movie, how much more can fans' hearts stand?