New trailer for 'After Earth' arrives
Can Will and Jaden Smith escape a dangerous earth?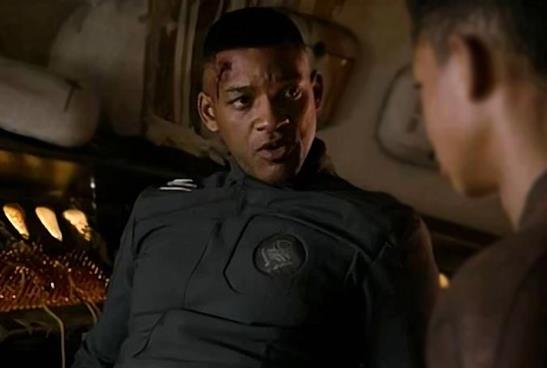 A new trailer has debuted for "After Earth," the post-apocalyptic action thriller starring Will and Jaden Smith.
In the film, set 1,000 years from now, the father-son acting team play, not surprisingly, a father and son whose spaceship crashes on a long-abandoned Earth, where the flora and fauna have evolved to the point that they seek to destroy all human intruders.
The trailer emphasizes that it's Will Smith's character, Cypher Paige, who is injured in the crash, leaving son Kitai/Jaden to make the dangerous journey to get help. The clip gives us a glimpse of some of the monsters the son is up against while positioning Jaden as the film's true action hero.
The movie is directed by M. Night Shyamalan, the once red-hot filmmaker whose blockbuster success with genre fare like "The Sixth Sense" and "Signs" gave way to embarrassing misfires like "The Happening" and "The Last Airbender." The Shyamalan "brand" takes a considerably lower profile here.
The Smiths themselves are no strangers to sci-fi, with "Independence Day," "I Am Legend" and the "Men in Black" movies on the elder's resume, while his son appeared in the 2009 remake of "The Day The Earth Stood Still."
Will audiences buy Jaden as a full-blown action hero and accept his dad taking a back seat this time out? And will "After Earth" be the comeback that Shyamalan needs? Check out the trailer below to see if the answers are there.
"After Earth" is out in theaters June 7.