That 'Justice League' movie may need a new script
Warner Bros. rumored to have tossed out latest superhero screenplay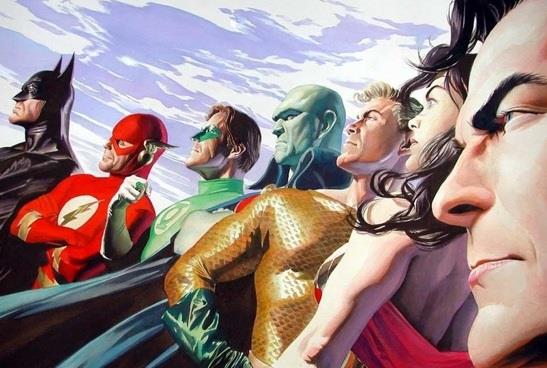 There haven't been any official announcements -- and let's face it, you don't exactly make official announcements about this kind of thing -- but it's rumored that warner Bros. Pictures has sent its latest "Justice League" script into the Phantom Zone.
The news comes from
Badass Digest
, which cites multiple anonymous sources who claim that the screenplay by Will Beall has been tossed for one simple reason: it's terrible. That's not surprising, considering that Beall's screenplay for "Gangster Squad" was pretty weak too.
But Beall might not be totally at fault here. One of the problems with the script was that aside from the villain (Darkseid) and the five main members of the League (Batman, Superman, Wonder Woman, Green Lantern and the Flash), other superheroes have apparently been shuffled in and out of the storyline by studio execs, seemingly at random. With hundreds of millions of dollars on the line, and no sure way to crack the script, the studio is said to be getting nervous about the entire enterprise.
While that means that they could scrap the movie altogether, a more likely scenario is that they'll see how "Man of Steel" does this summer, and if this latest effort to reboot Superman takes off (and the trailer does look terrific), then "Justice League" might move forward again.
That probably entails getting a whole new script, or at least a new writer, and with no director attached either, you have to wonder if "Justice League" will even be ready in time to do battle with "The Avengers 2" in the summer of 2015.
Weren't we just
talking
about this earlier this week? Whether you're a Marvel or DC fan, there's no question that Marvel is eating not just DC's lunch, but its breakfast, dinner and bedtime snack when it comes to getting its heroes up in the screen. Comics writer Mark Millar, who's now at Fox trying to create a second Marvel universe, rubbed salt in the wound when he told
Sci Fi Now
a few days ago that producing a "Justice League" movie was "an excellent way of losing $200 million."
Christopher Nolan, where are you when the Justice League needs you?