Across the universe: Heaven sent
More superhero team-ups on the way?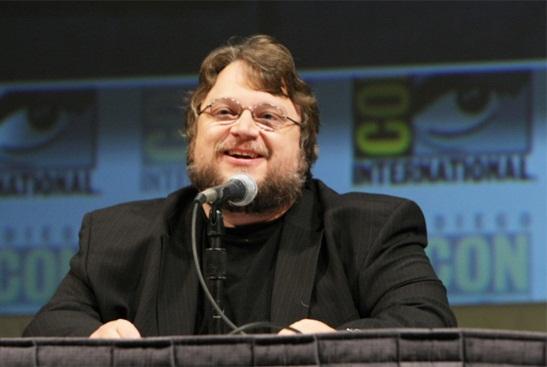 By Don Kaye
Special to MSN Movies

We've already had "The Avengers" from Marvel. Warner Bros. Pictures and DC Comics are finally putting together "Justice League" for release in 2015. 20th Century Fox is figuring out ways to cross over the Marvel properties it still owns. Superhero team-ups are starting to look like the next big trend in comics-based films.
So what the hell is "Heaven Sent"?
Bing:
More about 'Heaven Sent'
|
More about Guillermo Del Toro
Word came down late last week courtesy of
Latino Review
that none other than Guillermo Del Toro was planning to develop his own superhero team-up film with that name, based on characters in the DC Comics universe. Now, despite doing two "Hellboy" films, which are more along the lines of supernatural action than traditional superhero antics, we never quite envisioned the big man tackling a straightforward comic book adaptation. And we were right: "Heaven Sent" is anything but a straight-up people-in-tights mashup.
"Heaven Sent" would explore the supernatural, mystical side of the DC Universe -- much in the way that, say, Dr. Strange is the gateway to the more magical elements of the Marvel cosmos. The list of "Heaven Sent" characters includes creations like the Spectre, the Phantom Stranger, Zatanna, John Constantine (who we've already seen once before in an iffy movie starring Keanu Reeves), Deadman and Swamp Thing, characters known and loved by hardcore DC readers for decades but rather obscure to the rest of the world. Let us introduce you:
The Spectre:
A tough cop is murdered but not allowed access to the afterlife, returning to Earth as a ghostly, superpowered being charged with avenging evil.
Zatanna:
Born into a family of stage magicians, Zatanna is also a real magician who can control the four elements of the Earth. She has been a member of the Justice League and also worked a bit with Batman.
The Phantom Stranger:
A presumably ancient being, the Phantom Stranger's true name, identity and origins have never been revealed. He wanders the DC Universe, battling evil and occult forces wherever he finds them.
Constantine:
Popularized in the "Hellblazer" comics, the cynical, ruthless magician and occult detective yearns to do good despite crossing ethical lines over and over.
Swamp Thing:
A human-shaped mass of intelligent vegetative and organic matter, Swamp Thing is one of DC's most popular cult characters. He/it fights supernatural and human threats against the world.
Deadman:
A former circus trapeze artist, Deadman is a ghost who can inhabit the bodies of other living beings as he seeks out vengeance against the criminal elements of the world.
Sounds like quite a collection, huh? It would be an adventurous move to band together these more shadowy DC/Vertigo characters into a movie, but the DC film universe needs a little adventure these days. And the
magical/mystical/sup​ernatural
elements would not only be a perfect fit for Del Toro, but might make a nice complement to the established
Superman/Batman/Wond​er
Woman/Flash dynamics of the Justice League.
Del Toro himself has said on his own
site
that "Heaven Sent" is a possible project for him (he also denied being offered "Justice League" itself), but with "Pacific Rim" coming out next summer and his usual plateful of projects, it might be a while before we actually see it, if ever. Still, with "Avengers 2" and "Justice League" coming in 2015, and Fox hiring comics writer Mark Millar to dream up a way to cross over the "X-Men" and "Fantastic Four" franchises (OK, we're just speculating there), do you think there's room for "Heaven Sent"?

Get your facts straight. Zantanna does not control the four elements. She's a sorceress who works magic by saying words backwards. As for the Phantom Stranger it's long been speculated that he was either the roman soilder who stabbed Christ or Judas himself. If you had done just a little more research you would have known this.
Are you sure you want to delete this comment?