Across the Universe: There might be giants
'Jack the Giant Slayer' is latest movie to live large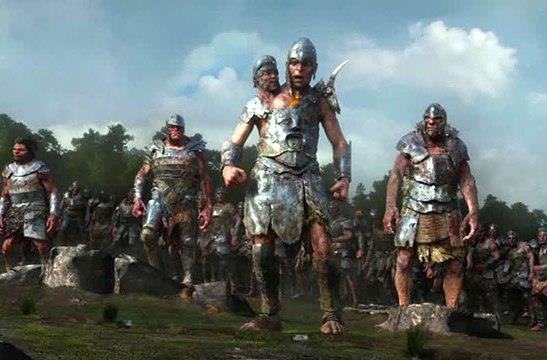 What's our fascination with giants? We're not talking about large-scale monsters like Godzilla here, but humans or humanoids who are clearly a few sizes too tall to find a decent suit off the rack. We're talking about the menacing, oversized men of "Jack the Giant Slayer," the new fantasy film from director Bryan Singer ("X-Men"), in which the title character (Nicholas Hoult) has to protect his people as large ugly men literally drop out of the sky.

While giants were spawned in both mythology (even the Bible makes references to giants living among men in the early days of civilization) and fairy tales such as "Jack and the Beanstalk," the giants seen in films like "Attack of the 50 Foot Woman" had their origins take a more scientific tack -- if you can call "Attack of the 50 Foot Woman" scientific, that is. In this 1958 camp classic, poor Nancy Archer (Allison Hayes) was zapped by a giant alien being and turned into the title threat -- which didn't bode well for her cheating husband.
Related:
Giants in movies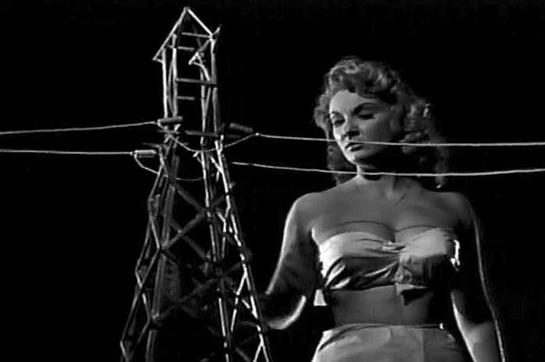 A test pilot (Duncan Parkin) vanished into the jungles of Mexico in 1957 and was mutated by radium deposits in "The Cyclops" (1957), the first of four movies by producer-director Bert I. Gordon that focused on human beings jacked up to jumbo size by radiation, chemicals or both. Calling "The Cyclops" a B-movie was generous, but it did create the template for Gordon's next three pictures about the exact same thing.
Nuclear power came into the picture sooner or later, especially in those days, as exposure to an atomic blast turned Glenn Langan into the title creature of "The Amazing Colossal Man" (1957), Gordon's next foray into this territory. Langan's Lt. Col. Glenn Manning somehow heals rapidly from the radiation burns covering his body, only to grow to a height of 60 feet. At that altitude, his body can't supply enough blood to his brain, and he loses his mind -- not a good development if you're 60 feet tall.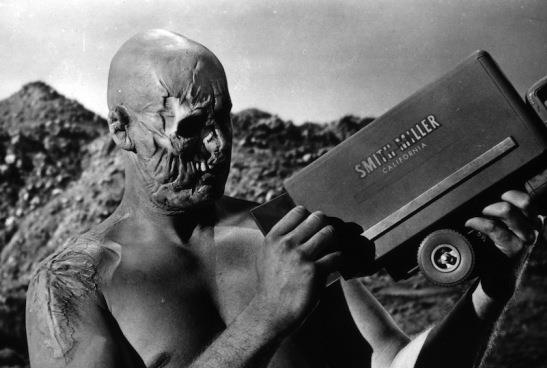 Manning's sad demise -- falling off the Boulder Dam after laying waste to Las Vegas -- was actually not the end for him at all. He was back in 1958 (conveniently disfigured and played by a different actor, Dean Parkin) in "War of the Colossal Beast," stealing truckloads of bread and hiding out in Mexico until he is captured and brought back to Los Angeles, where he escapes and does his best to ensure that there is no way a third movie can be made
Size apparently did matter to Gordon, the producer-director behind both "Colossal" movies, since he brought us "Village of the Giants" in 1965. This time it was teenagers who found themselves unable to fit into their clothes after ingesting a substance known as "goo" invented by a kid messing around with his chemistry set. Most teens want to get out of their small towns, but these giants seal the village off from the rest of the world and run amok until someone figures out how to reverse the effects of the "goo."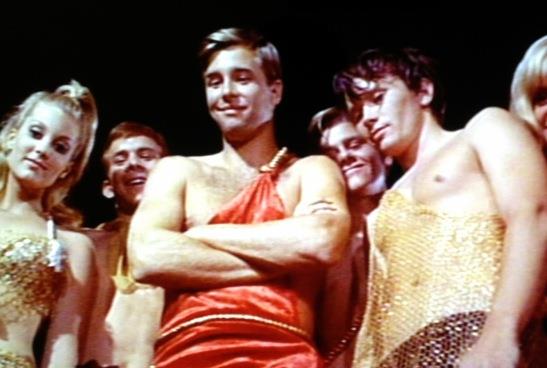 1962 brought us back to fairy tales and "Jack the Giant Killer" (upon which the new film is loosely based), starring Kerwin Mathews as the brave Cornwall farm lad who battles a sorcerer with a penchant for sending giants (one or two heads optional) to do his dirty work. At least this Jack doesn't have an entire race of them to deal with.
The "giant" meme found its way to television as well, starting with the classic 1961 "Twilight Zone" episode "The Invaders." You might recall Agnes Moorehead battling two tiny creatures in spacesuits in her cabin, only to realize that she is not what she seems. But the real action didn't happen until 1970, when Irwin Allen's "Land of the Giants" premiered on ABC. Running for two seasons (51 episodes), the show followed the adventures of a spaceship crew stranded on a planet where the inhabitants are 72 feet tall. Try negotiating with those guys for supplies.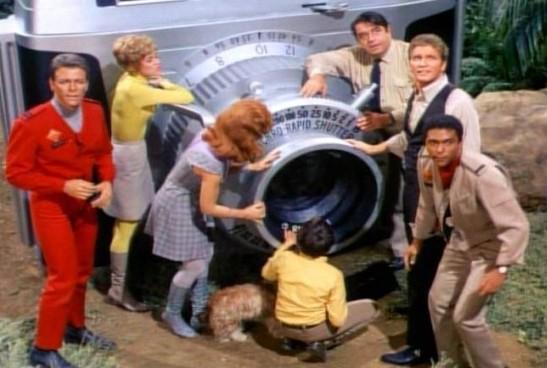 Sheer bulk and no special effects at all turned Andre the Giant into Fezzik the giant in 1987's "The Princess Bride," with the wrestler playing Fezzik as a gentle soul who just happens to run with the revenge-seeking Inigo Montoya (Mandy Patinkin) and eventually turns heroic as he helps Westley (Cary Elwes) rescue his beloved Buttercup (Robin Wright) from the evil prince.
It wasn't enough for Rick Moranis to shrink the kids in 1989; he had to accidentally pump up his 2-year-old son to gargantuan proportions in 1992's "Honey, I Blew Up the Kid." And if you set that kid loose in Las Vegas, he's naturally going to mistake all the bright, blinking lights for some kind of gigantic playground.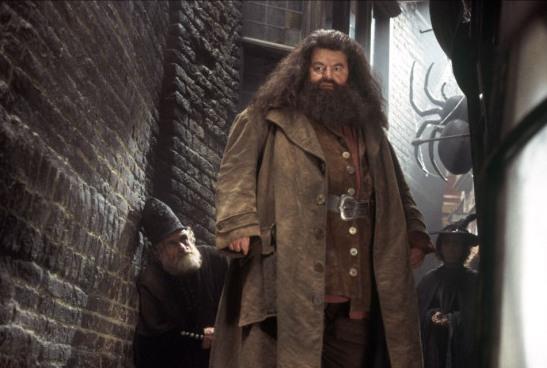 It was nearly a decade before we saw a giant on-screen again, in 2001's "Harry Potter and the Sorcerer's Stone." That giant was Hagrid (Robbie Coltrane), gamekeeper and the Keeper of Keys and Grounds at Hogwarts, who plays a crucial role in Harry's life from the very beginning. By the time the gentle and soft-hearted Hagrid reached the screen, we had come a long way from the nuclear-mutated giants of the Bert Gordon days -- which is why it might just be the right time for the evil giants of "Jack the Giant Slayer."

"Jack the Giant Slayer" is out in theaters Friday, March 1.