Report: Hulk to have big role in future Marvel movies
Green giant to be center of major storyline in Marvel's 'Phase 3'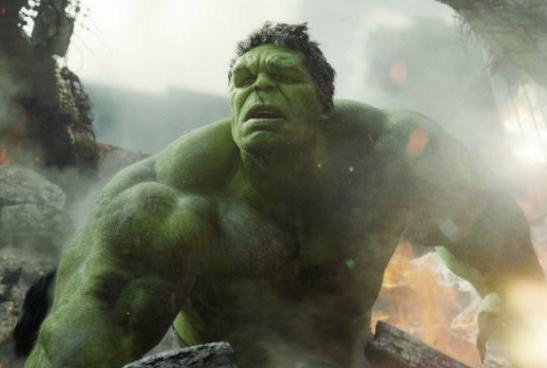 In case you've been wondering what the Hulk will be doing following his successful re-launch in
"The Avengers,"
a new report says that future Marvel movies will definitely be going green.
Bing:
More about The Hulk
|
More about Marvel Studios
Don't expect this to be officially confirmed, but the source is Latino Review scoop star El Mayimbe, whose latest investigation spells out some major plans for a new Hulk movie as well as "The Avengers 2" and "The Avengers 3." Spoilers ahead, folks, so stop reading here if you want to keep yourself in the dark!
After two flawed attempts at putting the Hulk onscreen (in 2003's "Hulk" and 2008's "The Incredible Hulk"), Marvel finally got it right with director Joss Whedon and actor Mark Ruffalo's take on the character in "The Avengers." With the Hulk/Bruce Banner stealing a lot of his scenes, speculation began that the Ruffalo version of the Hulk would get his own movie -- speculation which Marvel neither confirmed nor denied.
According to
this report
, "The Avengers 2" will end with the Hulk deemed too dangerous to stay on Earth after going on a tremendous rampage and being fired off into space. In the comics, this decision was reached by the Illuminati, a secret council consisting of Iron Man, Dr. Strange and others.
Marvel's "Phase Three" slate of movies will begin after "The Avengers 2" (due out in May 2015) and will feature a standalone Hulk project, based on the wildly popular "Planet Hulk" storyline from the books. In that one, the spacebound Hulk slips through a wormhole and lands on a planet where he eventually becomes ruler of the civilization living there.
Then, in "The Avengers 3," the Hulk will return to Earth with his alien army to enact his revenge -- again based on a hugely successful story in the books called "World War Hulk."
We don't expect to get confirmation on this anytime soon, but El Mayimbe (see his video blog on the subject at the link above) has been known for getting more scoops right than wrong. And if Marvel does incorporate "Planet Hulk" and "World War Hulk" into its "Phase Two" and "Phase Three" plans, the company will just continue to prove why its making all the right moves in turning its comics into movies.