Extended look: Super Bowl trailer for 'Iron Man 3' now online!
Footage offers glimpses of the Mandarin and more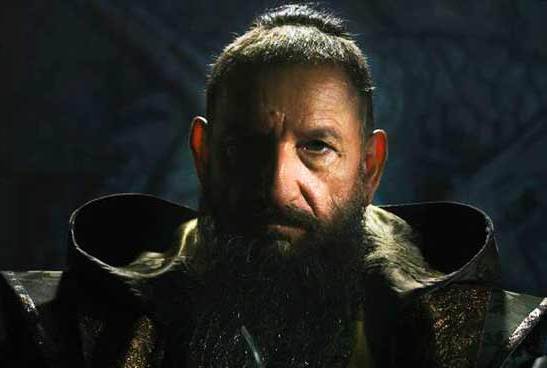 Fresh off the premiere of a thrilling 30-second spot for "Iron Man 3" during last night's Super Bowl, an extended version of the clip is now available after making its own debut on Facebook.
The 60-second spot is actually preceded by a 30-second introduction (of sorts) from Tony Stark himself, Robert Downey Jr., who takes the "extended look" thing quite literally.
Before the teaser itself segues into Stark's electrifying mid-air rescue of people blown out of a disintegrating Air Force One (which we saw last night), we get some very quick looks at the movie's villain, the Mandarin (Ben Kingsley, above), as well as Don Cheadle in his Iron Patriot armor, Stark's bodyguard Happy Hogan (Jon Favreau) looking badly injured, Gwyneth Paltrow and Downey being blown out of Stark's Malibu mansion by an aerial assault and more. 
Check it out below!
"Iron Man 3" is out in theaters Friday, May 3.