Across the Universe: Our 2012 gift guide, part 2
Blu-rays, DVDs and TV box sets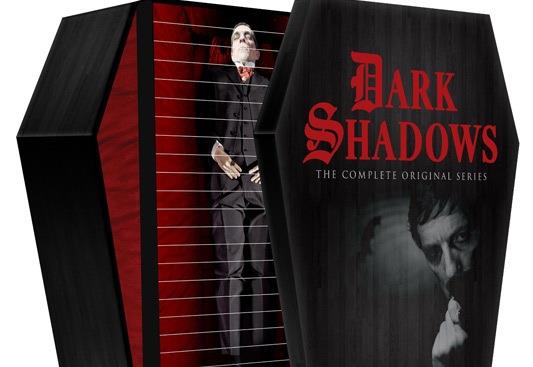 By Don Kaye
Special to MSN Movies


Welcome to Part 2 of the Parallel Universe gift guide! We had such a lineup of selections in the movie portion of our Blu-ray/DVD overview that TV spilled over onto its own page. TV box sets over the past few years, especially in the sci-fi genre, have been getting as elaborate and goodie-packed as the sets that the movie studios have been pushing for a while now. A few beauts came out this year and would make great holiday gifts -- even if some of them are a mite expensive.
Bing:
More on TV on Blu-ray
|
More on 'Star Trek: The Next Generation'
First up is the Blu-ray debut of the first two seasons of "Star Trek: The Next Generation." This has been long awaited by fans and having seen the first-season set, we can tell you that the improvement in picture and sound quality is nothing short of amazing. Watching the series this way has been a new and refreshing experience, and Season 2 is on our holiday list. They're a bit steep for a single season ($70 for the first one, $80 for the second), but still ...
If you've got more bucks to spare (it was going for $175, but resellers have it starting at $240), the limited edition "Doctor Who" gift set is a terrific find for devoted fans of the Time Lord. The box contains all six seasons so far of the current incarnation of the show (on DVD, not Blu-ray), along with specials, hours of bonus features, three art cards, a comic book and your own personal Sonic Screwdriver (we have one. It's a lot of fun!)
You have to be the ultimate "Dark Shadows" fan to get this one -- or know someone who is, because this baby will set you back $350 on Amazon as we write this (the list price is $600). But we're talking about a massive box set, shaped as a coffin, housing 131 DVDs (you read that right) containing all 1,225 existing episodes (a total of 470 hours) of the original Gothic daytime soap. There's also something like 120 bonus cast and crew interviews, bloopers, behind-the-scenes footage and a booklet featuring summaries and airdates for all the episodes, plus plenty of black-and-white photos. This is clearly the most elaborate and comprehensive set of the year.
They've been releasing the five seasons of the original 1959-1964 series "The Twilight Zone" on Blu-ray for a little while now, but all five are now repackaged in one box. If you're a fan of the show, this is a nice way to get the entire series (156 episodes) in one place. And, really, any sci-fi fan is also a fan of Rod Serling's often brilliant and unsettling series.
Here's something more affordable, if perhaps not as popular: The short-lived "Logan's Run" TV series, based upon the 1976 movie, has been issued on DVD, with all 11 episodes that aired and three that didn't. It wasn't exactly the best sci-fi series ever, but "Logan's Run" had its charms and a handful of great episodes. For those of us who remember the series, this set is a treat.
Back to the super-expensive stuff. "Mission: Impossible" wasn't squarely a sci-fi show, but it certainly had a lot of inventive storylines and devices that wandered into genre territory. The "Complete Series" set offers all seven seasons of the original show, plus the two-season revival from the 1980s, in one cool package made to look like the famous stick of dynamite from the opening credits. The price, however ($268 on Amazon), may make your wallet self-destruct.
There are plenty more TV-related Blu-rays and DVDs available, including some nifty limited edition season sets of "The Walking Dead," "Game of Thrones" and others, but way too many to list here individually. Your favorite sci-fi series, however, almost certainly has some sort of cool package waiting out there to find its way under your tree.