Across the Universe: Love for 'Looper'
Could this be the best sci-fi film of the year?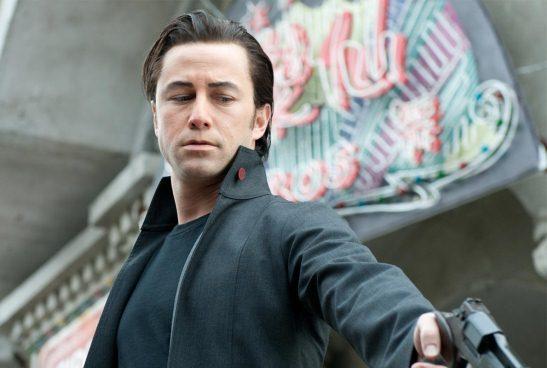 By Don Kaye
Special to MSN Movies
"Looper," the new sci-fi thriller starring Joseph Gordon-Levitt, Bruce Willis and Emily Blunt, premiered last Thursday (Sept. 6) as the opening-night offering of the Toronto International Film Festival to universal acclaim (as we write this, it has a 100 percent "fresh" rating on review aggregation site Rotten Tomatoes: No bad ones!). That praise is well-deserved: "Looper" is not only one of the year's best science fiction films – if not an almost certain lock as the best – but one of the best movies of 2012, period.
Bing: More about 'Looper' | More about Joseph Gordon Levitt
This is the kind of rare movie that walks that tricky line of being imaginative and dynamic enough to be both excellent, thought-provoking sci-fi and exciting mainstream filmmaking. The writing (by Rian Johnson, who also directed) is elegant and fluid, the acting is top-notch, and the world that the film inhabits is utterly believable as one possible and frightening future for our own current environs.
Related: Fall geeks movie preview
Gordon-Levitt stars as Joe, a hit man in the year 2044, when gangs have taken over much of the urban centers and the infrastructure of society seems to be crumbling bit by bit. Joe is a "looper": His victims are sent to him from the future – the year 2074, to be exact – where time travel exists but is illegal and is used only by criminal organizations. It's an almost foolproof way to make their enemies disappear, as long as they are killed instantly by the hit man in the past.
Of course, the hit men themselves are evidence of the whole operation, so they eventually have to be killed as well, and the deal is that they are sent back to the past to be slain by their younger selves, who are given a handsome payoff with which to enjoy the rest of their lives until their number comes up in 30 years' time.
Joe is an efficient if aimless assassin. Although he has half-hearted plans for his 30-year "retirement," he spends most of his time between jobs getting high and pretending to have a relationship with a stripper. But when his older self (Willis) finally shows up to be killed, the usual routine goes awry as the older Joe escapes and the younger one must track him down, with his employers on his heels and the future course of his life in the balance (Gordon-Levitt wears prosthetic appliances to make him look subtly like Willis. The effect is distracting for a scene or two but then becomes eerily effective).
To say much more would be to spoil the many surprises of "Looper," including what part Blunt's character plays in the proceedings and the truly mind-bending turn the story takes in its second half. But suffice it to say that Johnson's meticulously crafted script subverts expectations at almost every chance it gets, and that it brings several seemingly incompatible plot strands together in way that feels organic, seamless and intelligent.
But "Looper" also has that certain something – the sense of a story going in directions that truly stretch one's mind while also commenting on the human condition – that is one of the hallmarks of the best cinematic science fiction. That's why "Looper" stands a good chance of being the best sci-fi film of the year, with its competition at the moment being "The Hunger Games," "Sound of My Voice," "The Avengers" and possibly "Cloud Atlas" (which we have yet to see, but which is also being hailed by some – not all – in Toronto as a visionary epic).
Beyond that, does "Looper" have a shot at being one of the best sci-fi movies of the 2000s? We think so. Check out our list of the best of the past 12 years next, and let us know after you see "Looper" if you think it stacks up.
"Looper" is out in theaters Friday, Sept. 28.
Are you sure you want to delete this comment?