Carrie Fisher retracts 'confirmation' of Princess Leia return in 'Star Wars'
Rep says that the actress was 'joking'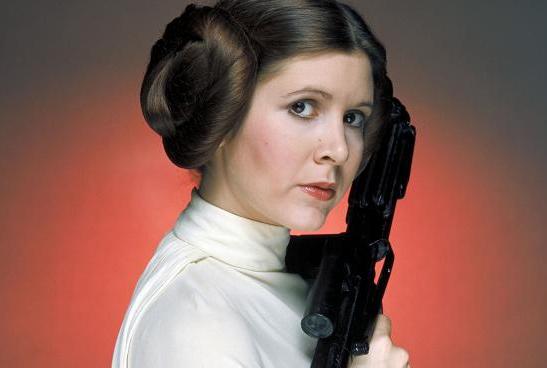 After it was breathlessly reported all over the Internet that Carrie Fisher had "confirmed" her appearance in a new "Star Wars" movie, it now looks like the news was a bit premature.
Entertainment and film news websites lit up with the news this morning that Fisher had definitively told
Palm Beach Illustrated
that she was set to reprise her iconic role as Princess Leia in "Star Wars Episode VII," the first in a new trilogy of films set in the universe that George Lucas created 36 years ago.
Asked if she was coming back, Fisher said, "Yes," and even offered her own idea of what Leia would be like now: "Elderly. She's in an intergalactic old folks' home. I just think she would be just like she was before, only slower and less inclined to be up for the big battle."
That last part clearly sounds like she was kidding, but the media took that single "yes" and made headlines around it -- except that a rep for Fisher told
CNN
that the actress "was joking" about that too.
While it is known that Fisher and fellow stars Mark Hamill (Luke Skywalker) and Harrison Ford (Han Solo) are negotiating to appear in the new J.J. Abrams-directed movie, nothing has been officially announced at all about their participation. Yet the media -- and we're
no exception
-- has been seizing on any tidbit of information, no matter how out of context or random, and running with it.
So what do you say, can we stop with the "Star Wars" insanity until Abrams, LucasFilm and new owners Disney actually reveal something for real? Somehow, we doubt the answer to that will be "yes."
"Star Wars Episode VII" is out in
theaters...eventuall​y.