Megan Fox and Michael Bay to reunite on 'Teenage Mutant Ninja Turtles'
Actress and director make up after 'Transformers' feud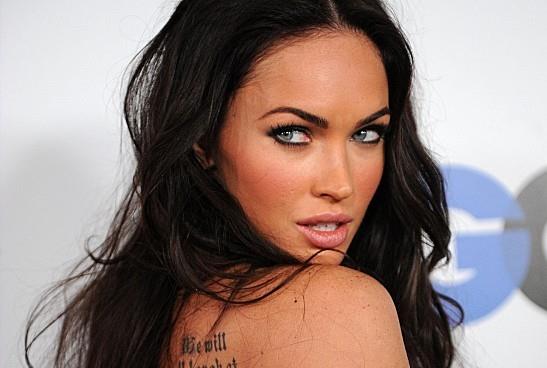 Actress Megan Fox and filmmaker Michael Bay have apparently mended their fences following a
"Transformers"-relat​ed
flap, with Fox now signed to star in the Bay-produced "Teenage Mutant Ninja Turtles" reboot.
Fox's turns in the first two "Transformers" films, both directed by Bay, put her on the map as one of Hollywood's hottest new starlets. But the two had a falling out before production began on the third film in the franchise, 2011's "Transformers: Dark of the Moon," with Fox comparing Bay's behavior on the set to Hitler.
Fox was replaced on that film by model Rosie Huntington-Whiteley with no discernible effect on the box office. Her career foundered after that with misfires like "Jennifer's Body," "Jonah Hex" and "Passion Play," although she earned good reviews for a small comedic role in Judd Apatow's recent "This is 40."
Now, however, the two have apparently made up, with Bay writing on Thursday at his website, "We Are Bringing Megan Fox Back Into The Family."
According to the
Hollywood Reporter
, Fox will play April O'Neil, the main human friend of the Ninja Turtles. The creatures started out in comic books before progressing to TV shows and movies, although the franchise has been dormant in recent years while the studio, Paramount, tried to figure out a way to restart it.
Enter Bay and his Platinum Dunes production company, which is producing the new movie. The start of filming was delayed last year because Bay and Paramount wanted more work done on the script.
The director is Jonathan Liebesman ("Wrath of the Titans"), so hopefully there will be less opportunities for on-set clashes between Bay and Fox. Besides, he's going to be busy directing "Transformers 4."
Our take? We're always glad when people settle their differences -- life's too short to carry grudges around -- but we wish we could muster up more enthusiasm for this project. Surely older moviegoers (and even some fanboys) won't go see a new "TMNT," but will a younger generation get on board? Can Fox lure them in?
Are you sure you want to delete this comment?